Fairway Club, Studio Apt (Ref: 106) - 106
This Studio 741 (Ref: 106) Apartment in the Fairway Club, Amarilla Golf Area in Tenerife. We have 2x Studios in this Complex, Side by Side so 2 Couples etc get go and be together. Its a Good Size Studio with south westerly balconies and has the sun on them in the afternoon evening.
Both Studio have been fully refurbished with good quality goods. The Double bed has a top quality memory foam mattress on the bed and the owner has also put in a good quality double leather sofa bed with memory foam mattress so if it is 2 same sex people in there are 2 beds.
The Lounge area has HD/TV with a DVD. (TV has BBC, ITV !1+2+3 C4 C5, many Film and Sports Channels + French + German + many other Languages)
The Kitchen has Hob, oven, microwave, kettle , toaster etc.
Bathroom has a bath/shower, basin etc. There is also Washing Machine (From Dec 2016)and a safe in the studio.
Wi-Fi, There is a free zone areas in the complex but for the apt you have to pay it is about 20€ a week. All the local bars inside and around the complex have wi-fi also.
The Complex Pool is fresh water and is Heated.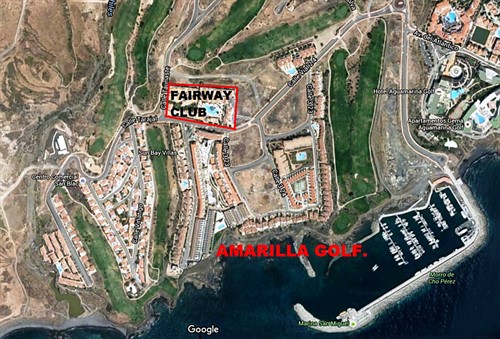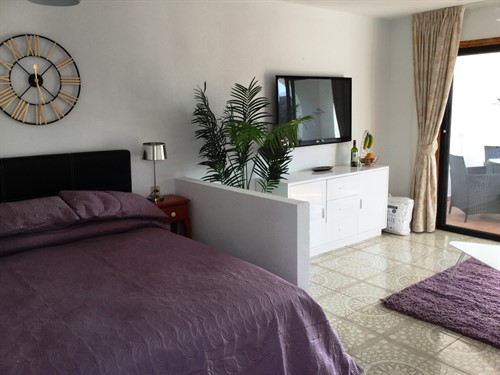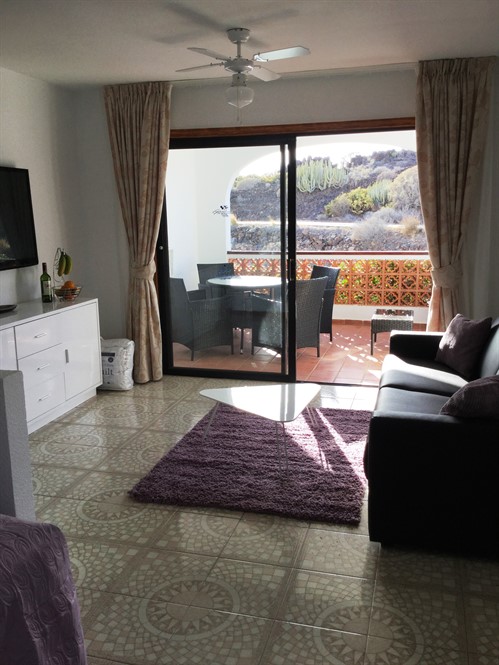 | From | To | Week (£) | Occupation |
| --- | --- | --- | --- |
| 01 Jul 2018 | 31 Oct 2018 | 300 | |
| 01 Nov 2018 | 24 Dec 2018 | 270 | |
| 25 Dec 2018 | 01 Jan 2019 | 350 | |
| 02 Jan 2019 | 31 Mar 2019 | 300 | |
| 01 Apr 2019 | 30 Jun 2019 | 270 | |
| 01 Jul 2019 | 31 Oct 2019 | 300 | |
| 01 Nov 2019 | 24 Dec 2019 | 270 | |
| 25 Dec 2019 | 01 Jan 2020 | 350 | |
| 02 Jan 2020 | 31 Mar 2020 | 300 | |
| 01 Apr 2020 | 30 Jun 2020 | 270 | |
| 01 Jul 2020 | 30 Oct 2020 | 300 | |
| 01 Nov 2020 | 24 Dec 2020 | 270 | |
| 25 Dec 2020 | 01 Jan 2021 | 350 | |
| 02 Jan 2021 | 31 Mar 2021 | 300 | |