Torres Del Sol, 1 Bedroom Apartment (Ref 35)
35
Los Cristianos,
Description
Torres Del Sol, 1 Bedroom Apartment (Ref 35), Los Cristianos. South Facing with Pool View. This Lovely 1 Bedroom Apartment is situated on the 3rd Floor in C Block. It has a South Facing balcony you can enjoy the the Sun alot of the Day. It also looks over the pool area to the Right. The Bedroom has Twin Beds which can be pushed together if required. The Apartment also has a double Sofa Bed if needed. This Complex is right on the Famous Playa Las Vistas Beach and right of the start of the Golden Mile. The Apartment has just had a Refit and has your own Private WiFi for Streaming and a Large Smart TV with many TV Apps and also has in English UK BBC & ITV and many other UK Channels.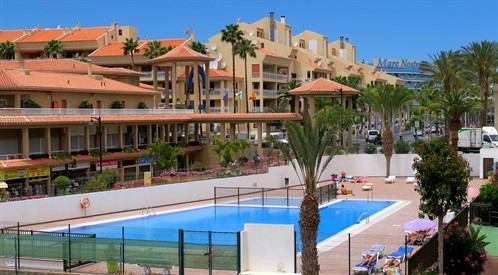 View to the Right from the South Facing Balcony
This 1 Bedroom Apartment is situated in Block C and on the 3rd Floor and with a south facing Balcony. It also looks over the pool area. It comprises of a kitchen with a 4 ring hob and mini oven and microwave, a fridge/small freezer and a breakfast bar with 2 Stools. A bathroom has a Bath/Shower, sink and Toilet and has the Washing Machine.
The Bedroom has Twin Beds with Floor to Ceiling Cupboards.
The lounge has double-glazed Patio Doors & Double fold out Sofa Bed,
The Apartment has your own Private WiFi for Streaming and a Large Smart TV with many TV Apps and also has in English UK BBC & ITV and many other UK Channels. .
The Balcony has Table and 2 Chairs with view of the outside Pool.
* 1 Bedroom, 1 Bathroom, 1 Lounge.
* 4x Communal Pools (2x Main & 2x Childrens).
* Coastal setting, 1 mins walk to Beach.
* 15 mins Drive from Airport. * 1 mins walk to Shops. * 1 mins walk to Nearest Restaurant.
* Car Hire is not required.. * Beware, There is No Lift to this Apartment. Some Steps.
To See the Price or/and Book this Apartment, Please go to the Top right Hand side of this Page and input your Dates, Persons and this will bring up the ''Price'' If you are happy with this Booking and wish to proceed then Click on ''BOOK'' and follow the Booking Page.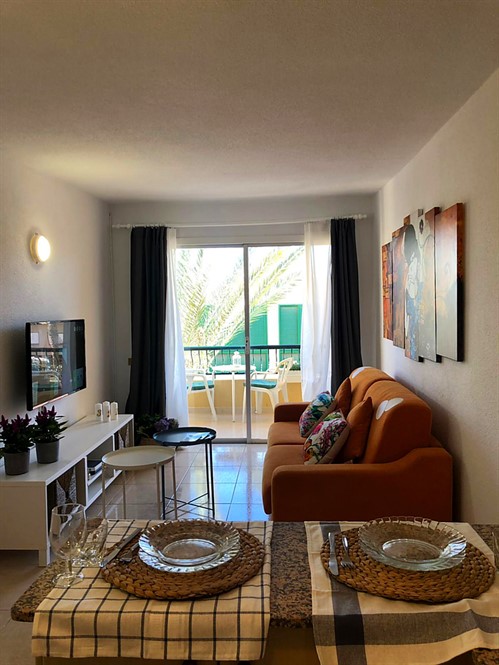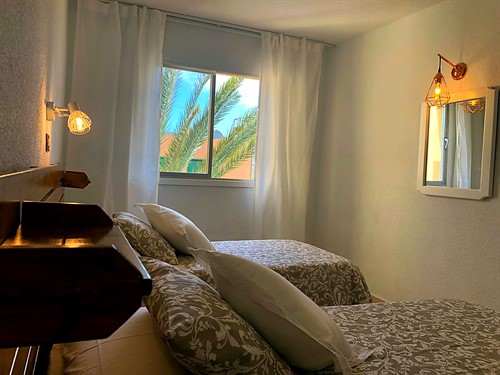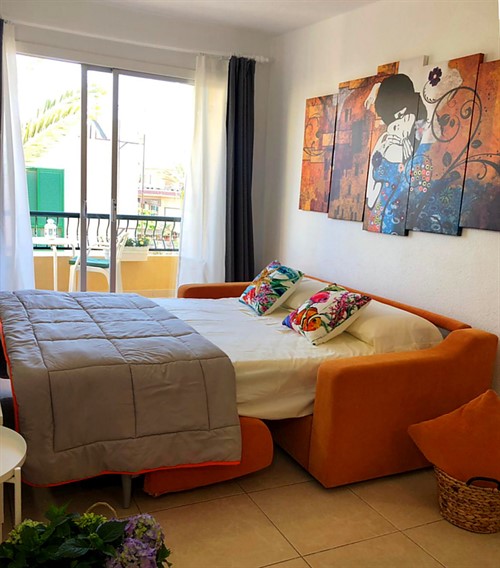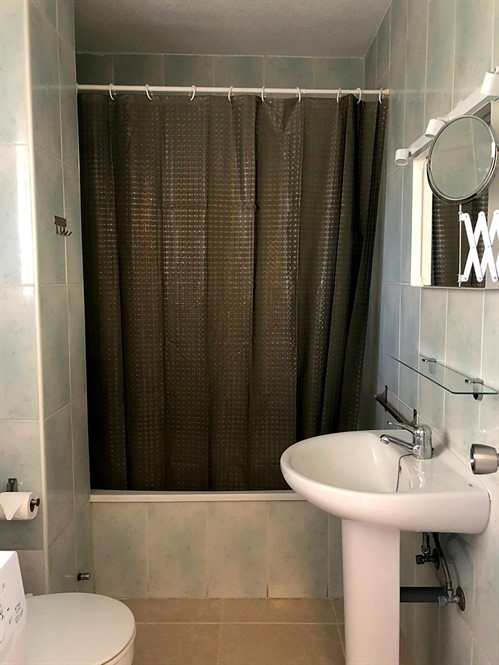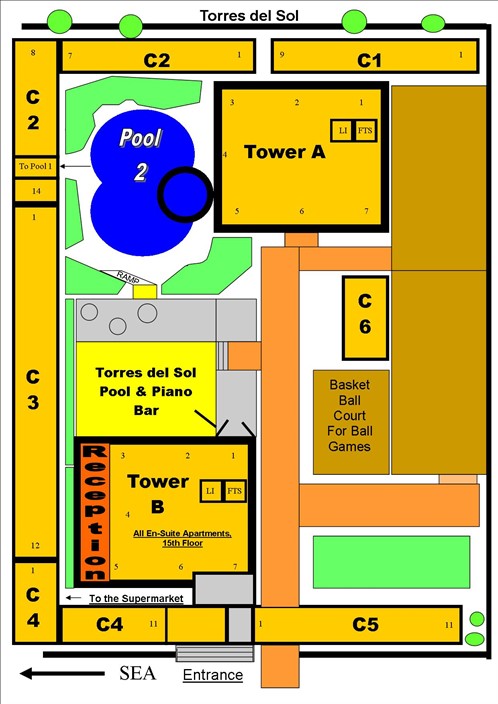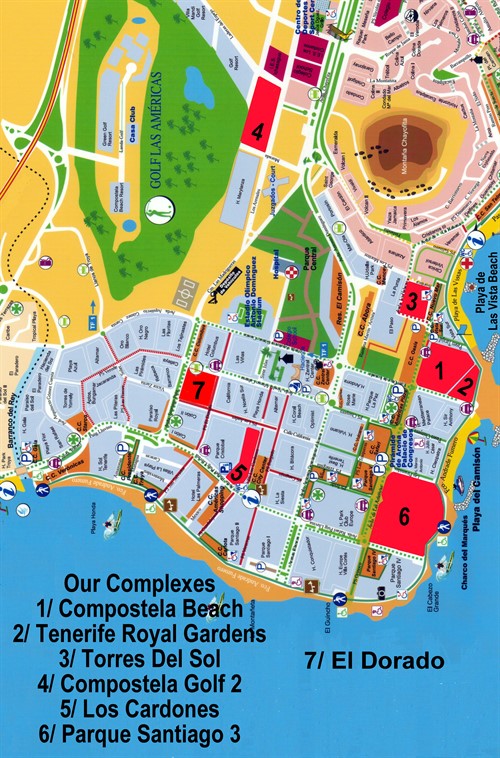 Read more about Torres Del Sol, 1 Bedroom Apt.
Amenities
Property Type:
1 Bedroom Apt.
Party Size:
Up to

4 (2+2)
Amenities:
Complex on the Sea Front, Pool View, Full Wi-Fi in Property., Free Wi-Fi, Washing Machine, Safe, Property has British TV (BBC / ITV), Satellite TV, DVD Player, Tennis Court
Swimming Pool:
Communal
Main Pool
Childs Pool
2nd Pool
2nd Childs Pool
Fresh Water Pool
Distances:
Walking Distance to Beach
Walking Distance to Bars/Restaurants
Walking Distance to Supermarket
Walking Distance to Centre Los Cristianos
Walking Distance to Centre Las Americas
Short Drive to Las Americas Golf Course
15 min Drive to Airport
Suitability:
Children Welcome
Elderly Friendly Properties
Nearest Airport:
Tenerife South
Activities:
Beach
Watersports
Places of Interest
Town Centre
Golf
Diving Snorkelling
Tennis
Waterpark
Surfing
Complex Facilities:
Fresh Water Pool
Resturant
Bar
Lift
Tennis Court
On Site Entertainment
Free Sunbeds around Pool
Complex on the Golden Mile
Pricing
| From | To | Week (£) | Occupation |
| --- | --- | --- | --- |
| 02 Jan 2020 | 24 Dec 2020 | 350 | |
| 25 Dec 2020 | 01 Jan 2021 | 460 | |
| 02 Jan 2021 | 23 Dec 2021 | 350 | |
Rental & Booking Information
Availability
Booked
Provisional
Available
Reviews
Good Evening,
I just wanted to drop you a line to express my families gratitude following our recent holiday at Torres Del Sol.
It is the first time having used your company and staying at Torres Del Sol but hopefully it won't be the last. My daughter loved the fact that she had her own room (being on the sofa bed), that it was so near to the beach and that she had netflix in the evening when we got home.
The apartment was amazing and had everything and more that we could need. We used the fresh water rectangular pool, I liked the fact you have to pay 1 euro for a sunbed as it meant that towels weren't left on them all day. Also impressed by the sense of the community feel the place has, we spoke to lots of different nationalities both holiday makers and other residents (english and canarian).
I had to contact Liliana (the local agent) only once and she was not only friendly but extremely helpful too.
I just wanted to say thank you, to let you know that you have done a fantastic job and to give yourself a pat on the back because you deserve it.
Mrs Carr
  Jul 2019
Great location great pool and a friendly bar and hosts. Would definitely return. In fact I have already made an enquiry to go again! Clean presentable and peaceful enough to not be in the hussle and hussle of things.
Tina   Jul 2016
My husband and I have stayed at the Torres now 7 times,we have always found it very clean, and the staff friendly. We have stayed in apartments in the tower block and also in low rise, both were furnished well, and clean, we had a few problems with beds and hot water but they were put right within a few days. We even had two new mattresses delivered. I cant fault the standard at the Torres, we will be there again this year staying even longer.
landley   Mar 2015
Recently Viewed