Veramar, 2 Bedroom Apt. (Ref. 109)
109
Description
Comfortable, quiet apartments in the choicest location Veramar is located on the promenade of the Las Vistas beach, in Los Cristianos. There is direct access to the beach and the swimming pool and the village of Los Cristianos is just minutes away. The apartments have two bedrooms, living and dining areas, kitchen, bathroom and balcony, Some have a ocean view. This is a quiet residential complex with salt-water pool and private parking. 1 to 4 people. All these Apartments Photos are a Guide but all these Apartments are basically all the same, When you Book these Apartments, we will need to Confirm so please just fill your details via the Enquiry Button and we will get back to you. (Like when you go into a Hotel, the Apartment number are allocated to you the this Complex on arrival, so to can keep Lost Days between Bookings to a Minimum.). (You can of Course request, Low, High Apartment etc)
Comfortable, quiet 2 bedroom apartments with a double bed and twin beds, The Kitchen is fully fitted (See Photos), Bathroom have a Bath / Shower. The apartments have two bedrooms, living and dining areas, kitchen, bathroom and balcony, Some of these Apartments have a Beach and Sea view. The Veramar in the choicest location Veramar is located on the promenade of the Las Vistas beach, in Los Cristianos, There is direct access to the beach and the swimming pool and the village of Los Cristianos is just minutes away.
This is a quiet residential complex with pool. These Apartments has FREE private parking Space which is very unusal for a Complex which is right on the Sea Front, 1 to 4 people. We deal with 6x 2 Bedroom Apartments in the Veramar and all are simular, these Photos are only a Guide. There are all setup the same.
All these Apartments Photos are a Guide but all these Apartments are basically all the same, When you Book these Apartments, we will need to Confirm so please just fill your details via the Enquiry Button and we will get back to you. (Like when you go into a Hotel, the Apartment number are allocated to you the this Complex on arrival, so to can keep Lost Days between Bookings to a Minimum.). (You can of Course request, Low, High Apartment etc)
There are 2 Price Seasons with these Apartments. Low Season Between the 1st April to 28th Oct. High Season is the 29th Oct to 31st March.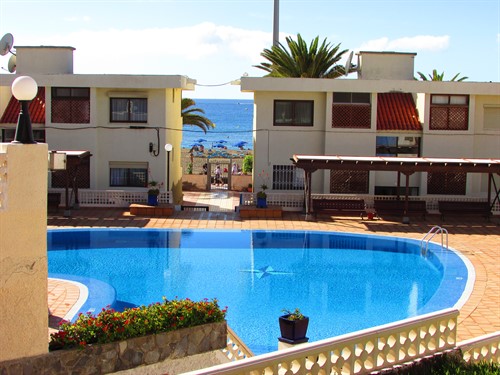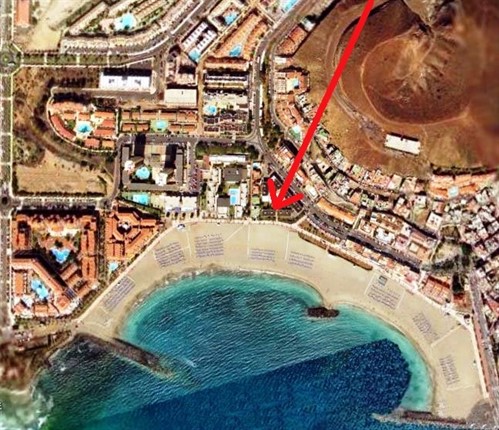 Read more about Veramar, 2 Bedroom Apt (Ref: 109)
Hide
Amenities
Property Type

2 Bedroom Apt.

Bedrooms

2

Bathrooms

1

Party Size

1

3

4

5 (4+1)

2

3 (2+1)

4 (2+2)

Floor level

1st floor

Amenities

Complex on the Sea Front

Washing Machine

DVD Player

Sea Views

Safe

Swimming Pool

Communal

Sea Water Pool

Main Pool

Distances

Walking Distance to Beach

Walking Distance to Supermarket

Walking Distance to Centre Las Americas

15 min Drive to Airport

Walking Distance to Bars/Restaurants

Walking Distance to Centre Los Cristianos

Short Drive to Las Americas Golf Course

Nearest Airport

Tenerife South

Activities

Beach

Places of Interest

Diving Snorkelling

Zoo

Watersports

Golf

Waterpark

Surfing

Complex Facilities

Sea Water Pool

Free Sunbeds around Pool
Pricing
| From | To | Week (£) | Occupation |
| --- | --- | --- | --- |
| 29 Oct 2019 | 29 Mar 2023 | 840 | |
Rental & Booking Information
Availability
Booked
Provisional
Available
Recently Viewed