Compostela Beach, 1 Bedroom Apartment (Ref 1), - 1
1 Bedroom Apartment, (Ref: 1) is in Block 3, 4th Floor all on 1 Level, Pool View and Sea View.
This 1 Bedroom Apartment in the Compostela Beach Complex, can sleep up to 4 Persons (2+2 pers), (Price Quoted is for 2 Persons, for the extra person upto 4 is £5 extra per Week).
It has One bedroom with a Floor to Ceiling Cupboards and a door leading to a Balcony with views of the Mountains and the New Oasis Shopping Precinct. The Large Lounge Diner has a modern kitchenette with all necessary requirements, i.e. refrigerator etc. The Lounge has a TV and a CD/ Radio. The Lounge has Sofa Bed and Dinning Table and Chairs, The Lounge leads out to a balcony with a Patio Table and Chairs which overlooks the Complex and Swimming Pool. and also has a good Sea View, The Bathroom has a walk-in Shower, The Sun is on the Balcony from Mid Morning.
To See the Price or/and Book this Apartment, Please go to the Top right Hand side of this Page and input your Dates, Persons and this will bring up the ''Price'' If you are happy with this Booking and wish to proceed then Click on ''BOOK'' and follow the Booking Page. Please put ''Pay Later'' when you get the the Payment Page. We will send you a Payment Link after we get conformation. Over 95% of Booking are OK as the Calendars are Normally Fully upto to the Day.
'' On Booking this Apartment'', We are one of 2 Agents who are able to Book This Apartment so the Calender may be not 100% Correct. Please Book and WAIT for the Booking Conformation AND the Email from US saying its Now Confirmed, before Booking your Flights. We do get Full Conformation quickly.
Click here for Printable Version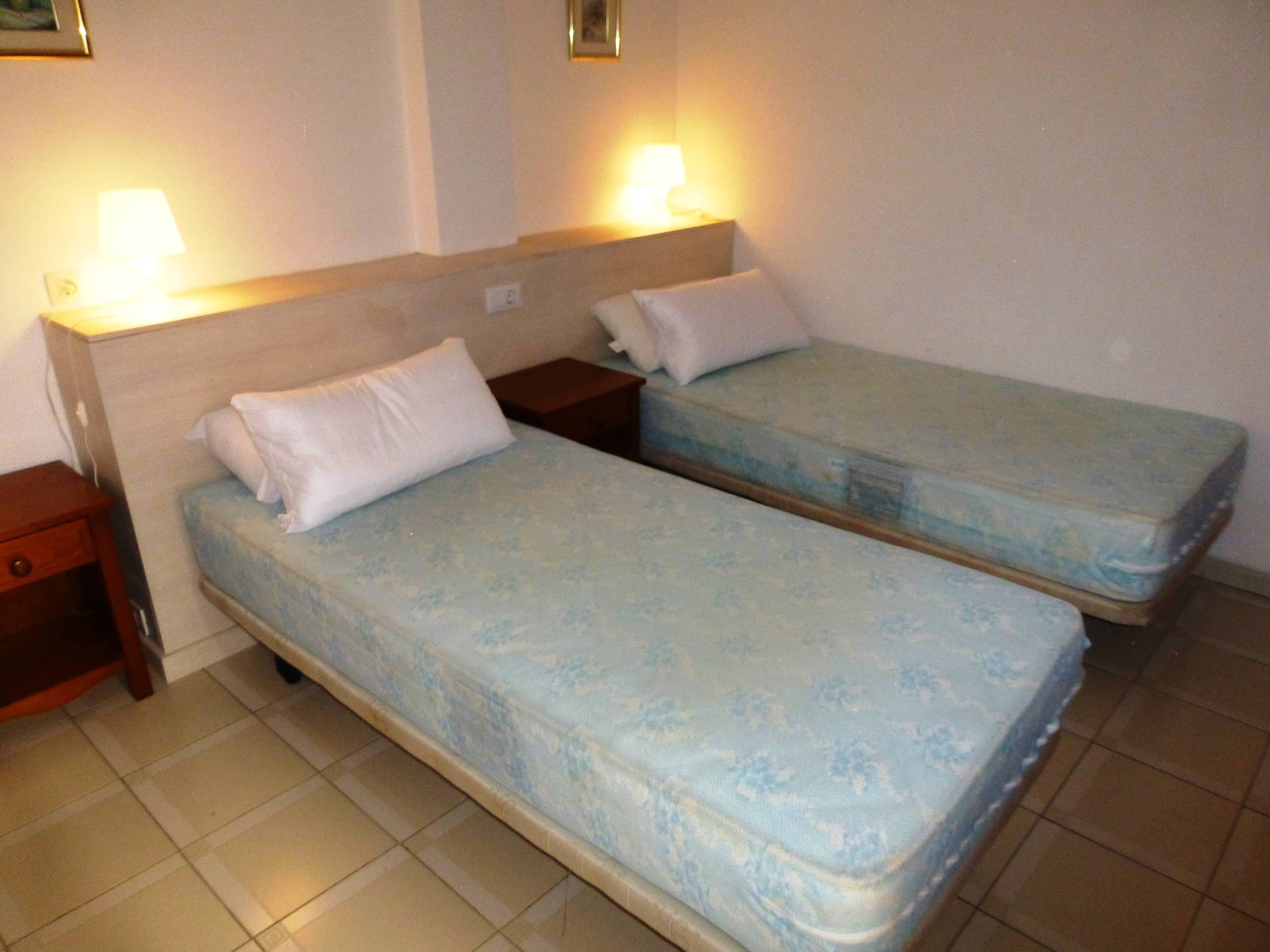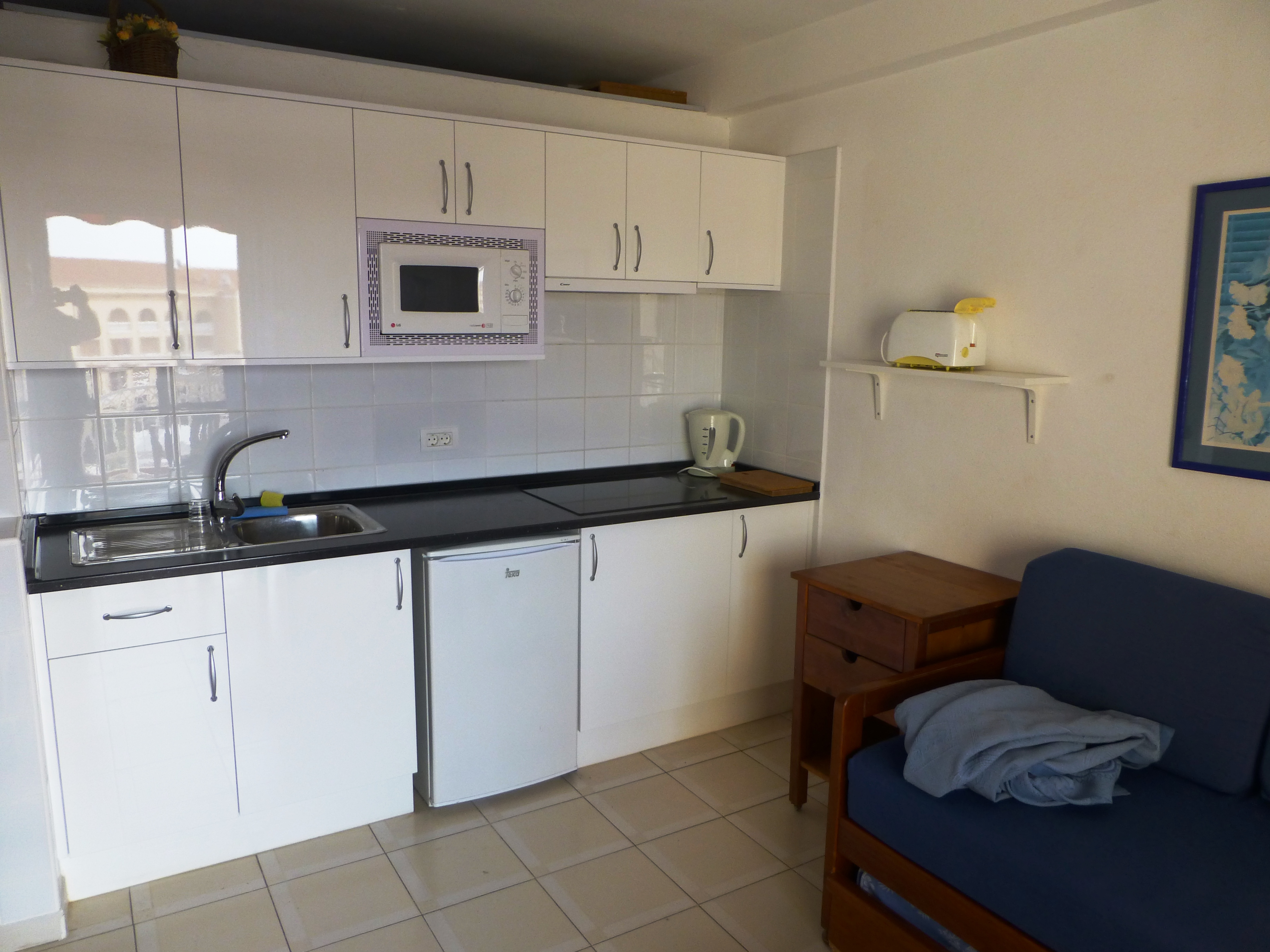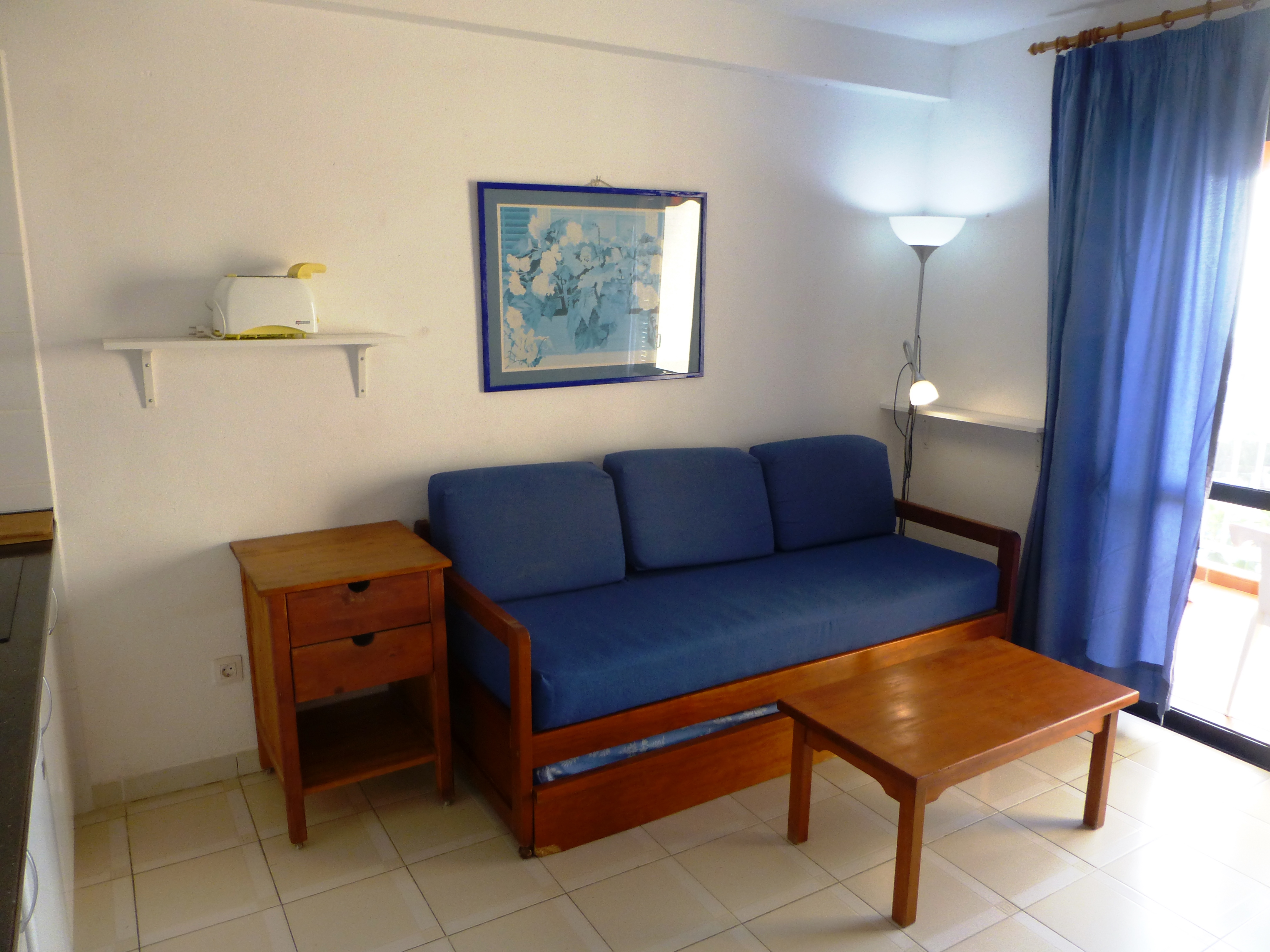 | From | To | Week (£) | Occupation |
| --- | --- | --- | --- |
| 02 Jan 2018 | 24 Dec 2018 | 400 | 2 |
| 25 Dec 2018 | 02 Jan 2019 | 600 | |
| 03 Jan 2019 | 24 Dec 2019 | 400 | 2 |
The rooms are a bit used, but the beds are excellent (some of the best we ever experienced), friendly staff, great pool and so close to beach (very nice beach) and shopping areas. All in All a very great Complex.
bob and eileenSep 2016
We stayed for 11 nights with a 6, 4 and 1 year old. Lovely large 2 bed apartment with a sea view from balcony. Lucky with weather, mostly 26-28 and just one day of cloud and a little rain. Little bit of a pain that we had to walk to other side of the building to get down the ramp to the pool/bar with the buggy, but we got used to it and would leave the buggy by pool when popping back for lunch. Tried all inclusive for 3 days (min 3 days, 40e pp but kids under 12 free), glad we did it for 3 days but would not do it longer, food was a little cold and so many different restaurants nearby that was the main enjoyment of the evening. Evening entertainment at hotel for kids was sweet, could have done with a smaller break between kids disco and main entertainment, maybe something more for the kids inbetween rather than just 20 minute disco. But Ziggy the evening entertainer was lovely and the children really enjoyed party dances, especially our 1 year old and she made a real effort to include him bless! And bingo was fun and we got lucky a few times! The hotel is predominantly Scandinavian guests and the kids club is also run by Scandinavian reps. One of the kids club reps is outstanding at her job, a huge thank you to Emelie who is amazing with the children and really made an effort knowing ours were the only English children there. She was so much fun to be around and very engaging with all the planned activities. She even spent her break time playing cards with them one day (their new favourite holiday game!) which they will treasure forever. We also did Aqualand water park which was perfect for our children's ages and the dolphin show was truly amazing and all included in the price - you can get a free bus from a nearby hotel just 15min journey (ask at reception), try and pick up Aqualand vouchers on way in at the airport if you remember! Overall an enjoyable holiday and we would return.
Mrs JonesMay 2016
Management comment
Thank You Julie.