Compostela Beach, 1 Bedroom Apt (Ref 37), - 37
This 1 Bedroom Apartment Block 4, 1st Floor, Pool/South Facing Apt in the Compostela Beach Complex, and can sleep up to 4 Persons, It has One bedroom with Twin Beds a Floor to Ceiling Cupboards & a Ceiling Fan.
The Large Lounge Diner has a New modern kitchenette with all necessary requirements, i.e. refrigerator, Hob, microwave, etc.
The Lounge has a Flat Screen TV & a DVD.
The Lounge has a Double Sofa bed & a Ceiling Fan. The Lounge leads out to a Terrace with a Patio Table and Chairs which overlooks the complex and swimming pool.
The Sun on the Terrace from Mid Morning.
The Apartment also has a Washing Machine & a Safe.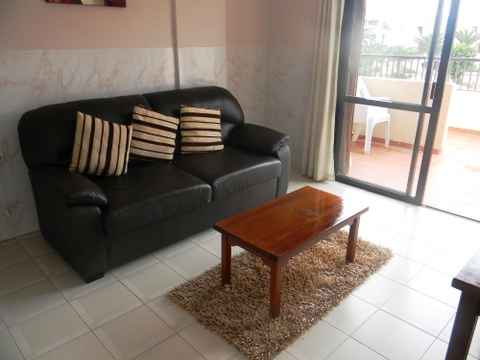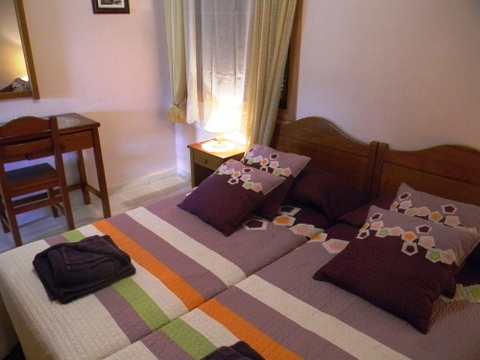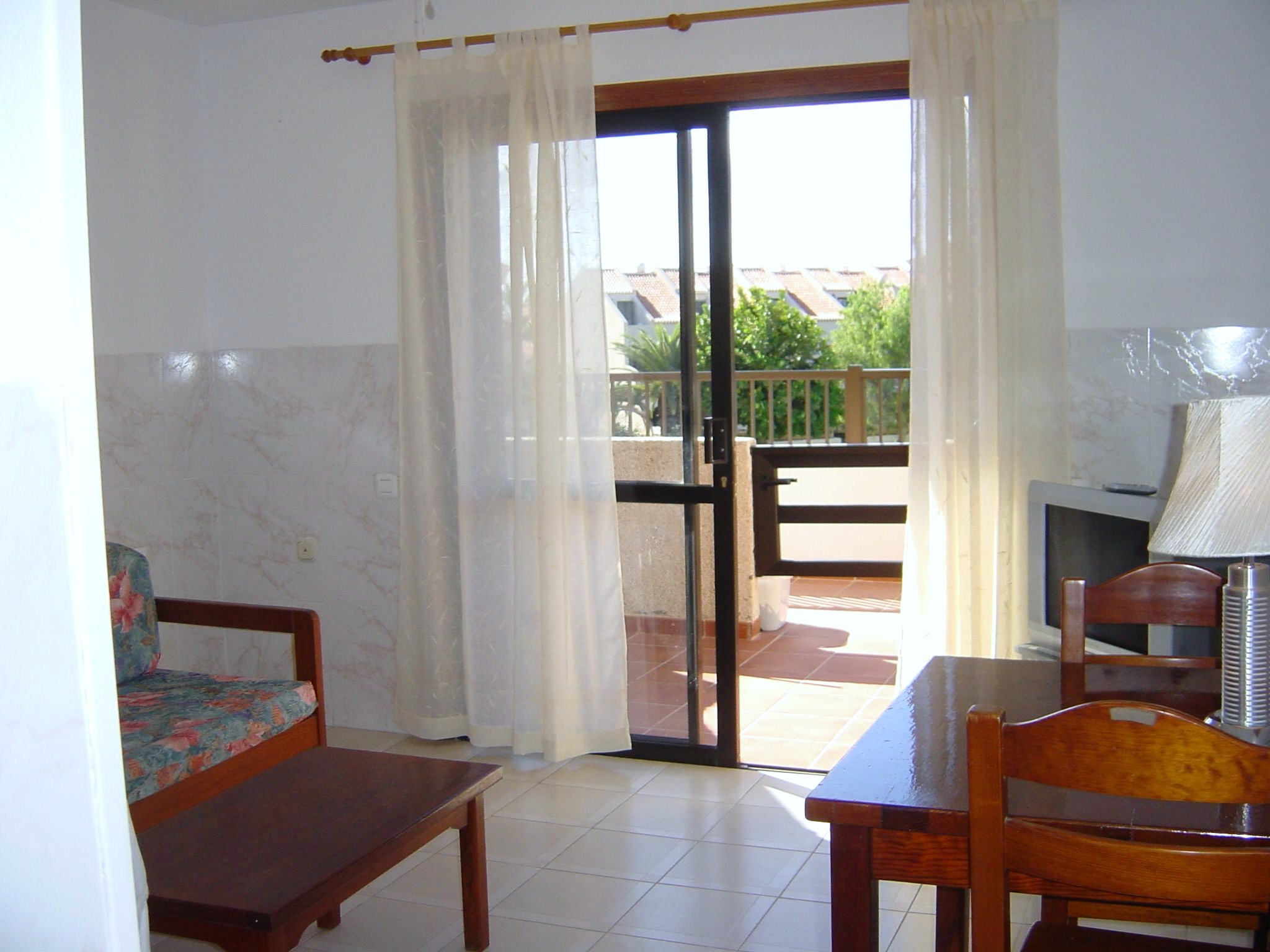 | From | To | Week (£) | Occupation |
| --- | --- | --- | --- |
| 02 Jan 2018 | 24 Dec 2018 | 400 | |
| 25 Dec 2018 | 02 Jan 2019 | 600 | |
| 03 Jan 2019 | 24 Dec 2019 | 425 | |
| 25 Dec 2019 | 01 Jan 2020 | 600 | |
| 02 Jan 2020 | 23 Dec 2020 | 425 | |
Nice location .... but needs a lot of TLC.
Apartment, including the terrace, was NEVER cleaned during my 5 week stay. (This is a Self Catering Apt, Cleaned before and after. Linen and Towels change Weekly) There was no toilet paper in the apt. when I arrived, not even a single sheet. (Yes there should have been Sorry) No key to access the resort gates. (You get this from the Reception) The fridge has 2 of 3 door mounted shelves/racks missing. The bedroom ceiling fan is very noisy. (Sorry, Has been Sorted) Bedroom window is permanently shuttered, no natural light. (Its a Pool facing Apartment, All Bedroom Windows are the same with these Apts) The mattress has no support, needs replacing. (Have been replaced) A shelf in the bathroom is balanced on 2 twigs, yes twigs! It is unusable. Valuable wardrobe space is lost to spare linen and other stuff. Also needing attention; kitchen light switch, bedroom window lock, wardrobe doors, kitchen tap washers, floor tiles, balcony door, kitchen drawers, TV remote. (Thank you for the feed back, We will get these thing sorted) Very limited English TV. (You got to just change the Language in the settings) There is BBC, ITV and many other English Speaking Channels.
RichardFeb 2016
Hi Paul Just back from a great holiday in Tenerife . Apt Ref: 37 in Compostela Beach was all we hoped for, lovely sunny Terrace with smashing pool views & well equipped . Very pleased to find it has a security box , very reassuring . Loved the Complex and the Heated Pool was great. Cheers Neil
NeilFeb 2015