Compostela Beach, 1 Bedroom Apt (Ref 5) - 5
This 1 Bedroom Apartment (Ref 5) in the Compostela Beach is in Block 7 and on 1st Floor. It has access the Walkway so ideal for Standard wheelchair access & can sleep up to 4 Persons (2+2),
It has One Bedroom with Twin Beds with a Floor to Ceiling Cupboards, and a door to the Hall leading down to the Bathroom with a Large Walk-in Shower & to the Large Lounge Diner.
A modern American Style kitchenette with all necessary requirements, i.e. refrigerator, cooker, microwave etc.
The lounge has English Speaking TV & DVD,
The Lounge has a Double Sofa bed & a Ceiling Fan, The Lounge leads out onto a Terrace with a Patio Table and Chairs with views of the inside of the Complex and the New Heated Pool.
To See the Price or/and Book this Apartment, Please go to the Top right Hand side of this Page and input your Dates, Persons and this will bring up the ''Price'' If you are happy with this Booking and wish to proceed then Click on ''BOOK'' and follow the Booking Page.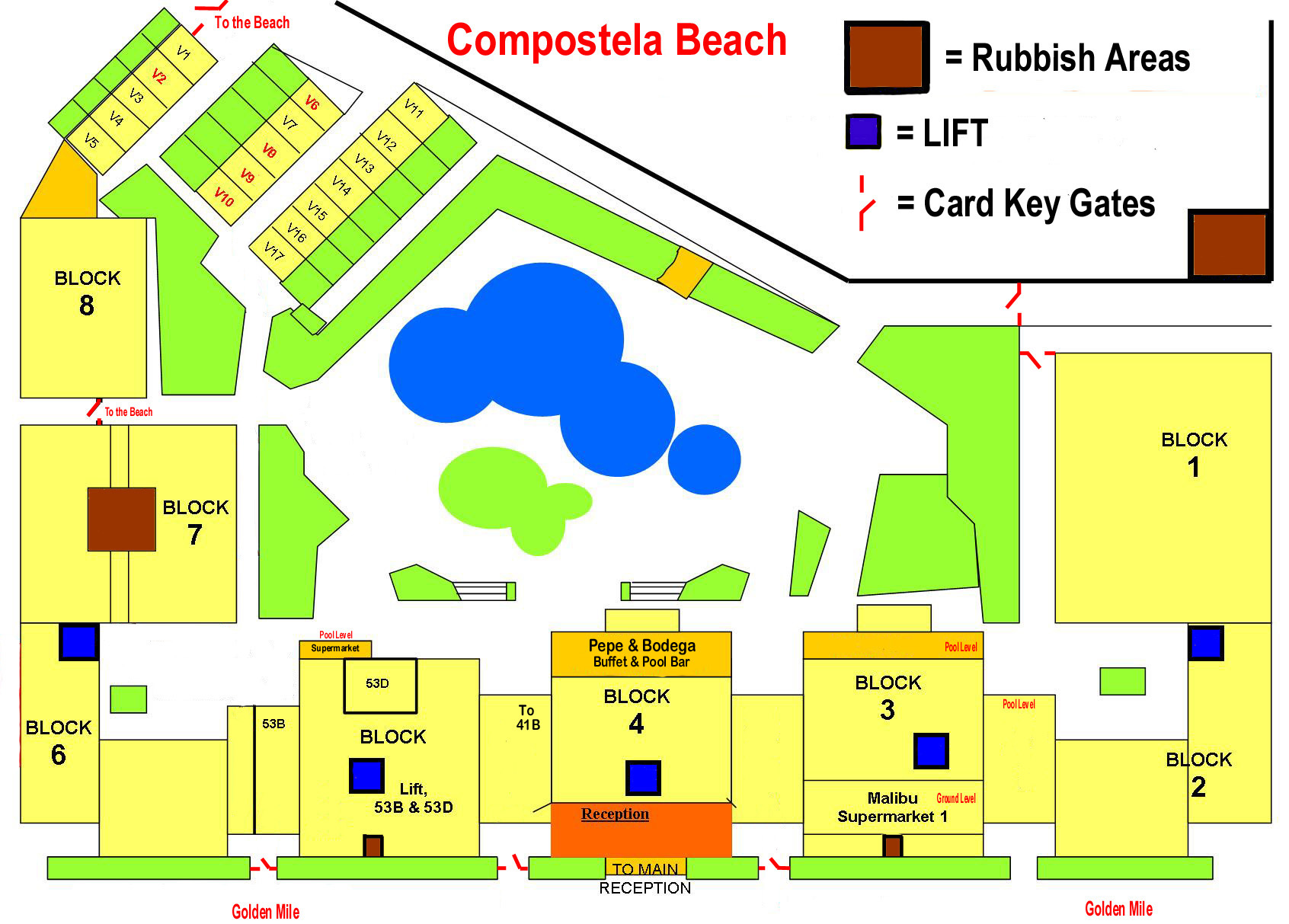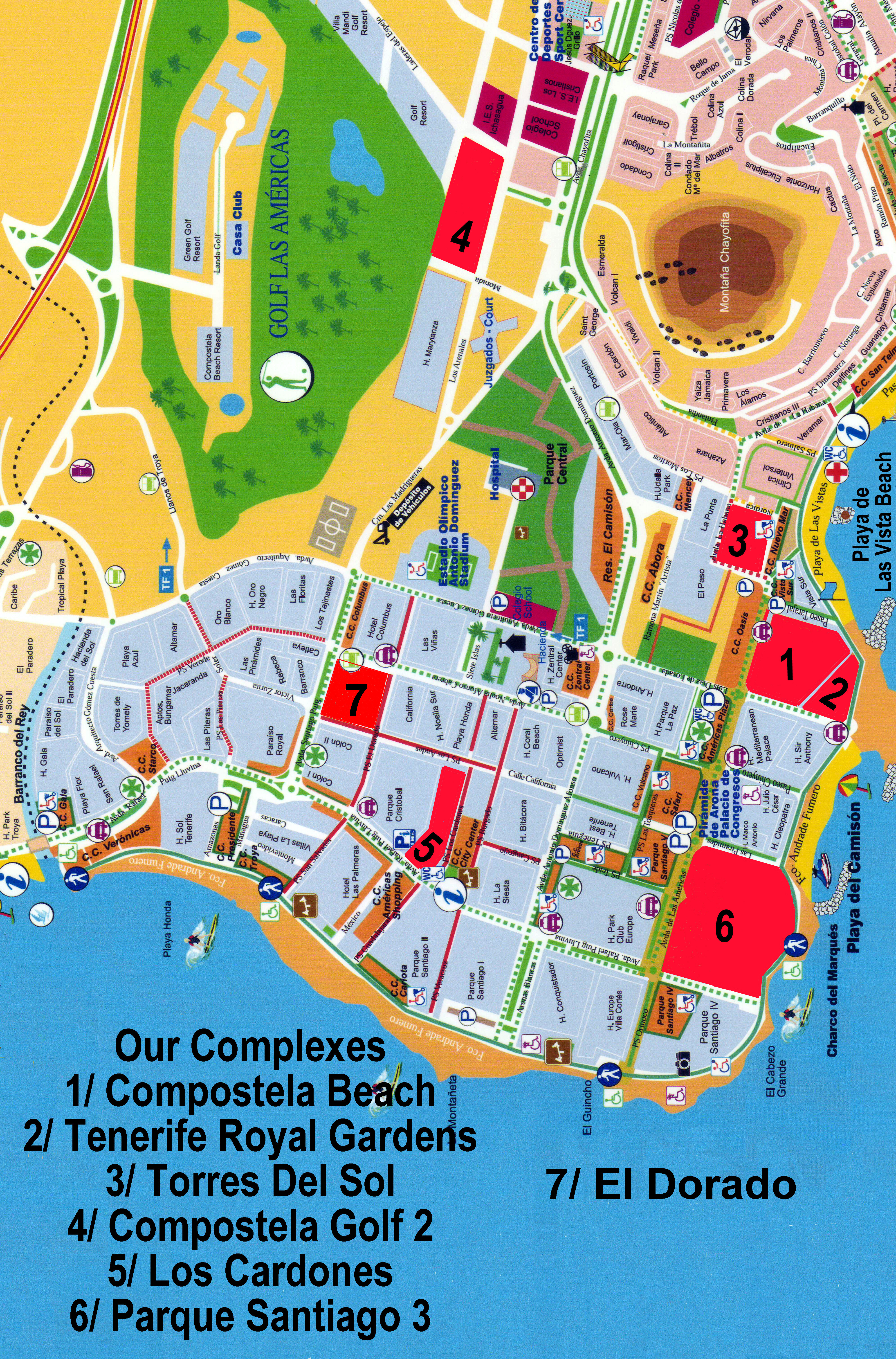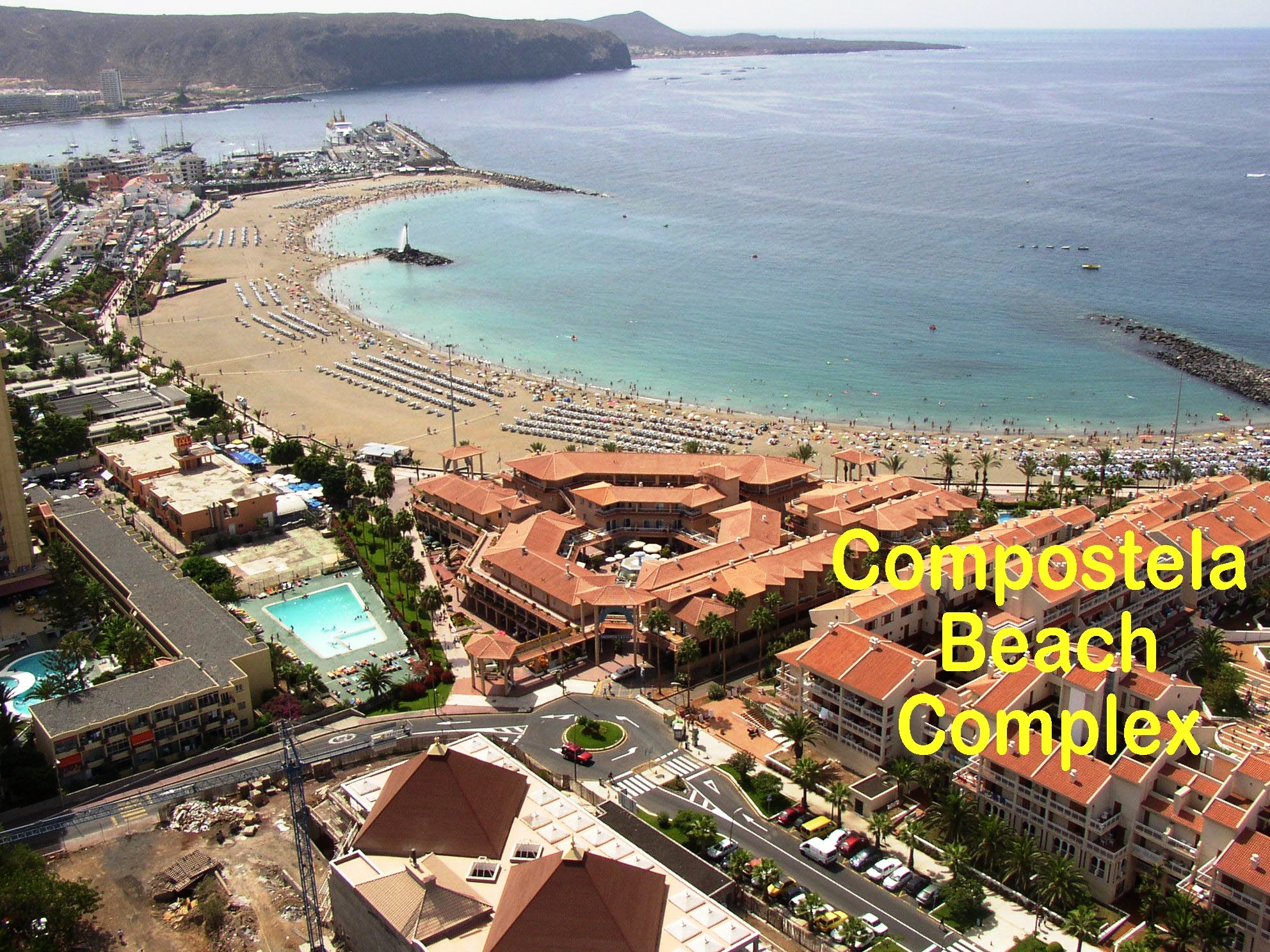 | From | To | Week (£) | Occupation |
| --- | --- | --- | --- |
| 02 Jan 2018 | 24 Dec 2018 | 400 | |
| 25 Dec 2018 | 02 Jan 2019 | 600 | |
| 03 Jan 2019 | 24 Dec 2019 | 425 | |
| 25 Dec 2019 | 01 Jan 2020 | 600 | |
| 02 Jan 2020 | 24 Dec 2020 | 425 | |
| 25 Dec 2020 | 01 Jan 2021 | 600 | |
| 02 Jan 2021 | 23 Dec 2021 | 425 | |
This Compostela Beach Family Gardens has been totally refurbished it was very clean and modern the pool area was cleaned daily. The pool bar staff don't speak very good English but you are so close to bars you don't need to eat here. The onsite shop is very cheap. This Complex is situated on the beach with all shops directly out the front with the taxi rank. The apartment is abit dated with just little things wrong the staff are lovely and can't do enough to help. I would definitely stay here again. This hotel is very quiet you won't be disturbed.
DayNov 2016
Nice Apartment, Great Position.
This is a lovely Apartment but the position is fantastic. It has a Pool View and we put our Chairs and Table right at the front and we got the Sun in February Time from Mid-Day till sunset. The Apartment is Clean but does need bits doing here and there. I left the owner a small list and a thank you. Have already rebooked this apartment.
Tracy ShawFeb 2017
Great Apartment (Pool Facing)
I am staying at these apartments with my husband we normally go to hotels but decided to try these. Great location right on the front big resort apartments have everything going you need basic but nice . Pool area two pools (Nice and Warm) and plenty of loungers and umberellas Supermarket on site and nice pool bar. Outside the Compostela Beach there are plenty of eating and drinking places on your doorstep would recommend this Complex.
TerryJan 2017