Los Cardones 1 Bedroom Villa Ref: 18 - 18
This One Bedroom Bungalow / Villa situated in the Los Cardones Complex in Las Americas. This spacious Bungalow / Villa comprises of bedroom, a large lounge/Dining area, fully fitted kitchen, and a bathroom. The Bungalow / Villa is equipped to a high standard and has a patio and sun terrace leading onto an Area with tropical plants surround. The Bungalow / Villa is furnished with all mod cons including TV with Many English Channels, DVD, Wi-Fi Internet and a Safe. The Apartment Sleeps 2/4 persons. The bedroom has a floor to ceiling Wardrobe, twin beds and a dressing table. The Kitchen is fully fitted with all the extras and a Washing Machine. The Lounge/Diner has a 3 Seater Sofa bed, 3 Sofa, Satellite TV, DVD, Wi-Fi Internet and patio doors to a Terrace.
The Sun Terrace has a Table , Chairs, the sides have bushes and flowers. The Bathroom has a Bath & Shower, Toilet and hand basin, These is a Washing Machine in the Villa. The Villa has Wi-Fi and a Safe.
To See the Price or/and Book this Apartment, Please go to the Top right Hand side of this Page and input your Dates, Persons and this will bring up the ''Price'' If you are happy with this Booking and wish to proceed then Click on ''BOOK'' and follow the Booking Page.
The Villa Sleeps 2/4.
Price is for 2 Persons. Its + £25 per Extra Child upto 2 Adults and 2 Children.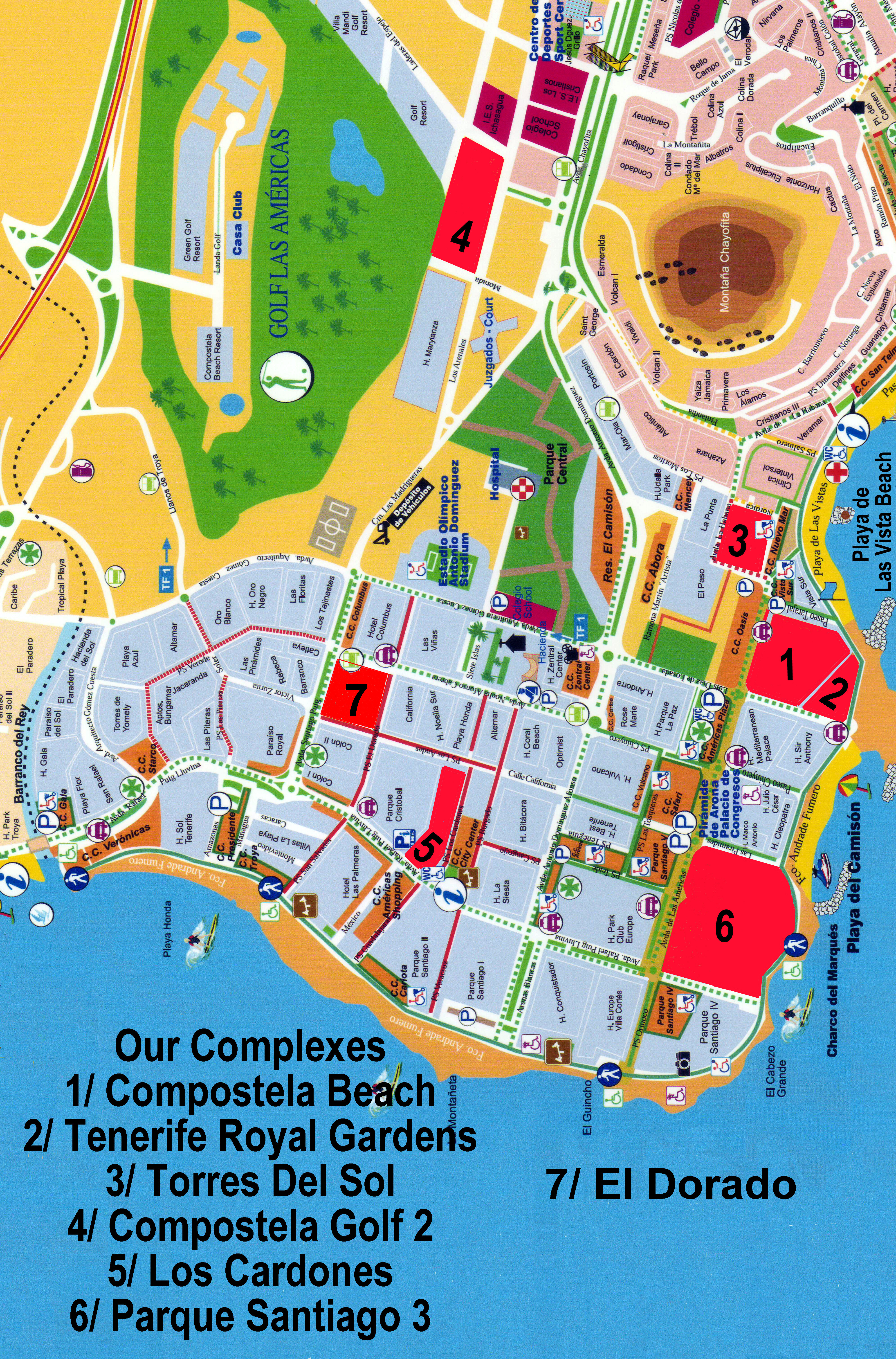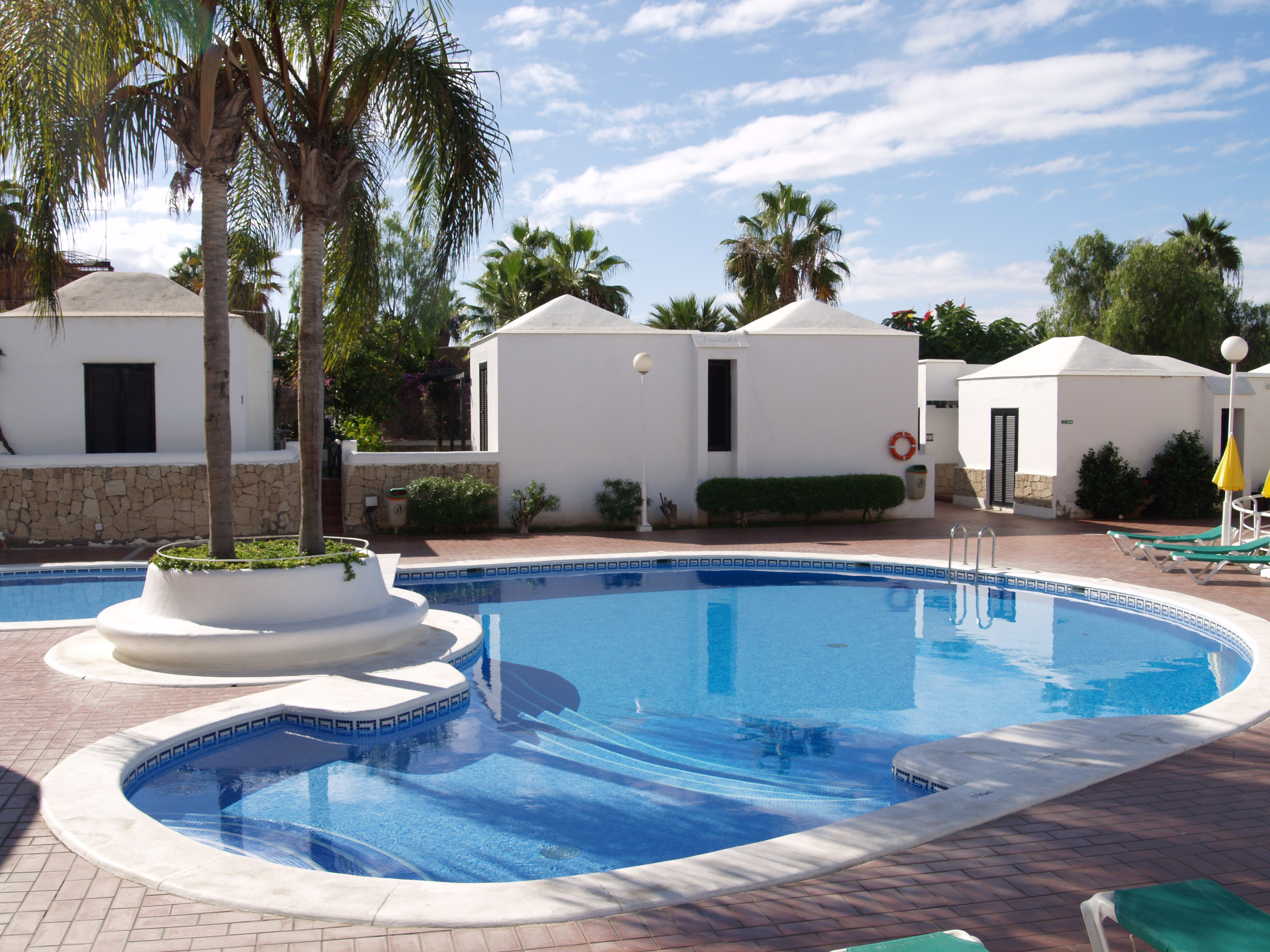 | From | To | Week (£) | Occupation |
| --- | --- | --- | --- |
| 03 Jan 2018 | 24 Dec 2018 | 425 | 2 |
| 25 Dec 2018 | 02 Jan 2019 | 650 | |
| 03 Jan 2019 | 24 Dec 2019 | 425 | 2 |
| 25 Dec 2019 | 02 Jan 2020 | 650 | |
| 03 Jan 2020 | 24 Dec 2020 | 425 | 2 |
LOS CARDONES, Las Americas.
Cracking Place When we booked this up it was just off the cuff. When the taxi driver dropped us off outside i asked where Los Cardones was and he pointed to the front gate. Well my missus and i just looked at each other and said no he must have us to the wrong place. Well folks all i can say is don't judge a book by its cover. We enjoyed a week here, the rooms are clean, well maintained. No arguments there thats for sure. The staff are kind courteous and very helpful. Have any sort of problem or query they will do their utmost to help. We never spent any time at the pool as we liked to get about but it looked busy enough without being too busy with more than enough sun lounger available. The boutique village is central to everywhere, food, clubs, beaches, shops, taxis, car rentals, i mean everything. I can't recommend this place highly enough and for the cost we cant moan.
Malcolm JJun 2018
Lovely Stay, LOS CARDONES, Las Americas.
At first when we booked the apartment I was a bit apprehensive about the location as it is very close to a busy road with white lively bars and restaurants on. Once you enter the complex the sound of the street quickly fades. (There are a few appartments that are directly on the front I would not like to stay in these as the street they are on stays busy untill about 2am) My wife and I stayed in a a 1st floor apartment near the rear of the complex and could not hear a peep from any directions and slept with out balcony doors open every night. The room was spacious and had everything you need. Toaster,kettle, microwave two electric hobs all looked brand new and modern. The beds where comfortable the bathroom was very clean and modern Being 6 foot 5 showers and beds are usually a issue but both where spot on here. The staff are all very welcoming friendly and helpful and remembered names and room numbers little things that make up feel that more welcome. The bar is very well priced during happy hour which is 12:00-14:00 every day we where getting 4 freshly made Mojitos for €9 don't think you can beet that I'm any of the bars. I have ate at the complex but from.what other guests said the food is really good and great value for money. The pool is big enough to have a swim and relax in they have a little pool for children. Enough sun beds for everyone all the ones in the sun stay in the sun all day the ones out stay out. The location is great 10 mins either way from busy bars, restaurants and shops. But there is plenty to do right on the door step. The shop directly below is well priced and very friendly and welcoming with plenty of English products if you get home sick. All in all a great place, I have recommended it already and will continue to. Thanks for having us
T. NashJun 2018
LOS CARDONES, Las Americas.
We stayed in Los Cardones. The bungalow was spacious and had a private garden. It had plenty of useful furniture and was clean and comfortable. I especially liked the lounge furniture and Ikea chairs. It was well equipped, the kitchen had a good hob and oven and there was plenty of cooking equipment. We liked that other people had left dried foods and cleaning products which saved us having to buy them. It was homely with books, TV, DVD player and very good WiFi. Spanish Isles worked for me. Good communication. Efficient system for keys. Contact number in resort (we didn't need it but glad to have it.) Payment without problems. Thanks I would book happily with you again.
Ann C.Jun 2018