Tenerife Royal Gardens, Studio Apt (Ref 14) - 14
This 1st Floor Studio is situated in the prestigious Beach front Complex of Tenerife Royal Gardens, renowned for its excellent location off the sea front promenade. Its swimming pools (including small children's pool), large sunbathing area with sun loungers & Tended Gardens. It is located immediately adjacent to two of the Best Beaches in Tenerife. Bright and spacious, this Studio Apartment has just been totally renovated to give it a more modern and contemporary style as well as the level of comfort one could expect.
The accommodation consists of a lounge with sofa bed, appropriate furniture for up to four people and a flat screen TV that receives the main English stations plus Sky News. It also has a DVD player.
The L shaped kitchen with a large fridge/freezer, a 4 ring electric hob, oven, microwave, kettle, toaster, etc…
The Lounge leads on to a Terrace, which is in the sun until lunch time and is furnished with a patio table, four chairs and two sun loungers. The Studio has NEW PAYG Air Conditioning.
The terrace has a lateral view of the sea and beach.
The separated bedroom is furnished with a comfortable double bed and wardrobes with both hanging and shelf space. There is a safe.
Adjacent is the full bathroom with basin, toilets and walk in shower; it also contains a Washing Machine.
To See the Price or/and Book this Apartment, Please go to the Top right Hand side of this Page and input your Dates, Persons and this will bring up the ''Price'' If you are happy with this Booking and wish to proceed then Click on ''BOOK'' and follow the Booking Page.
Click here for Printable Version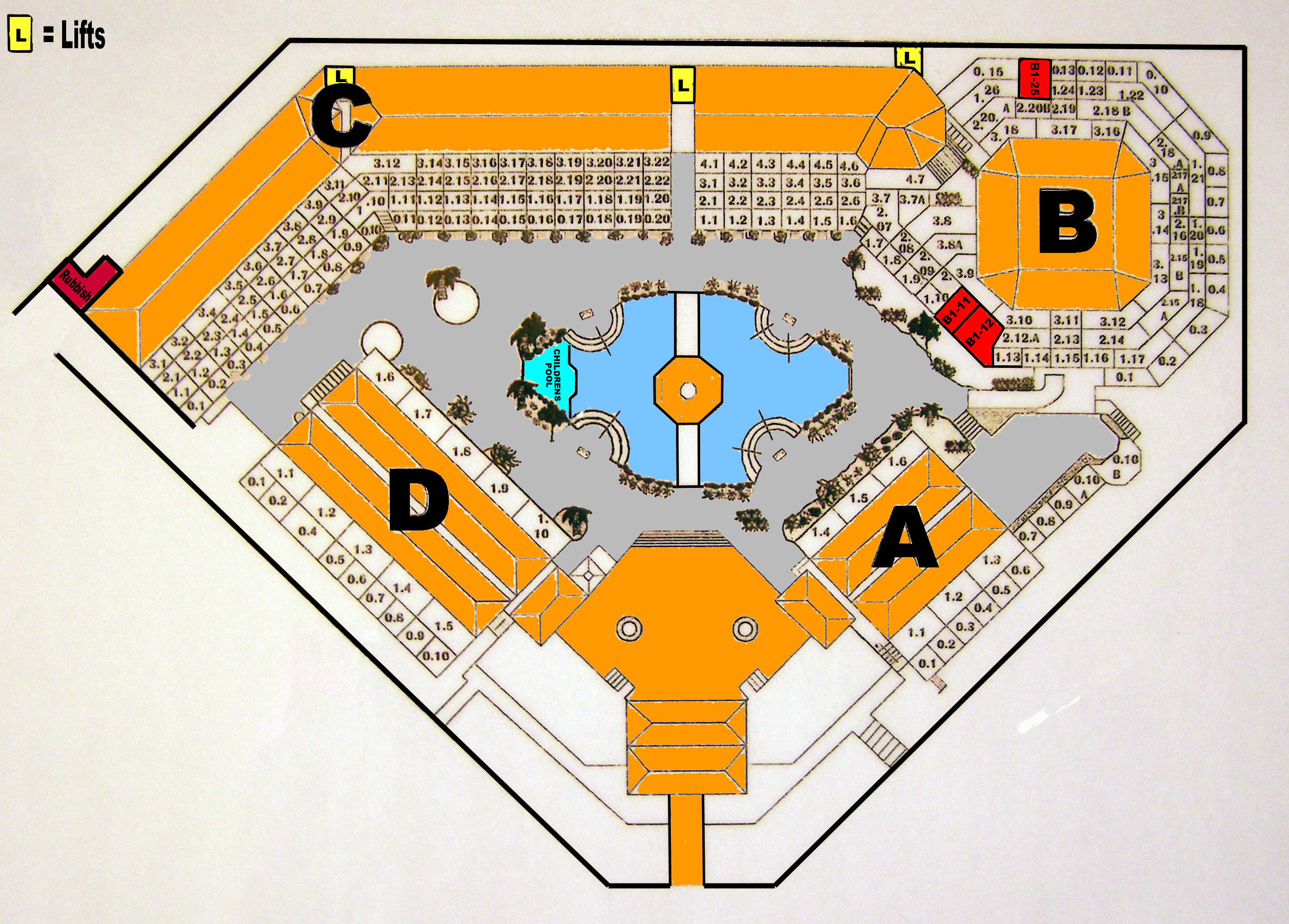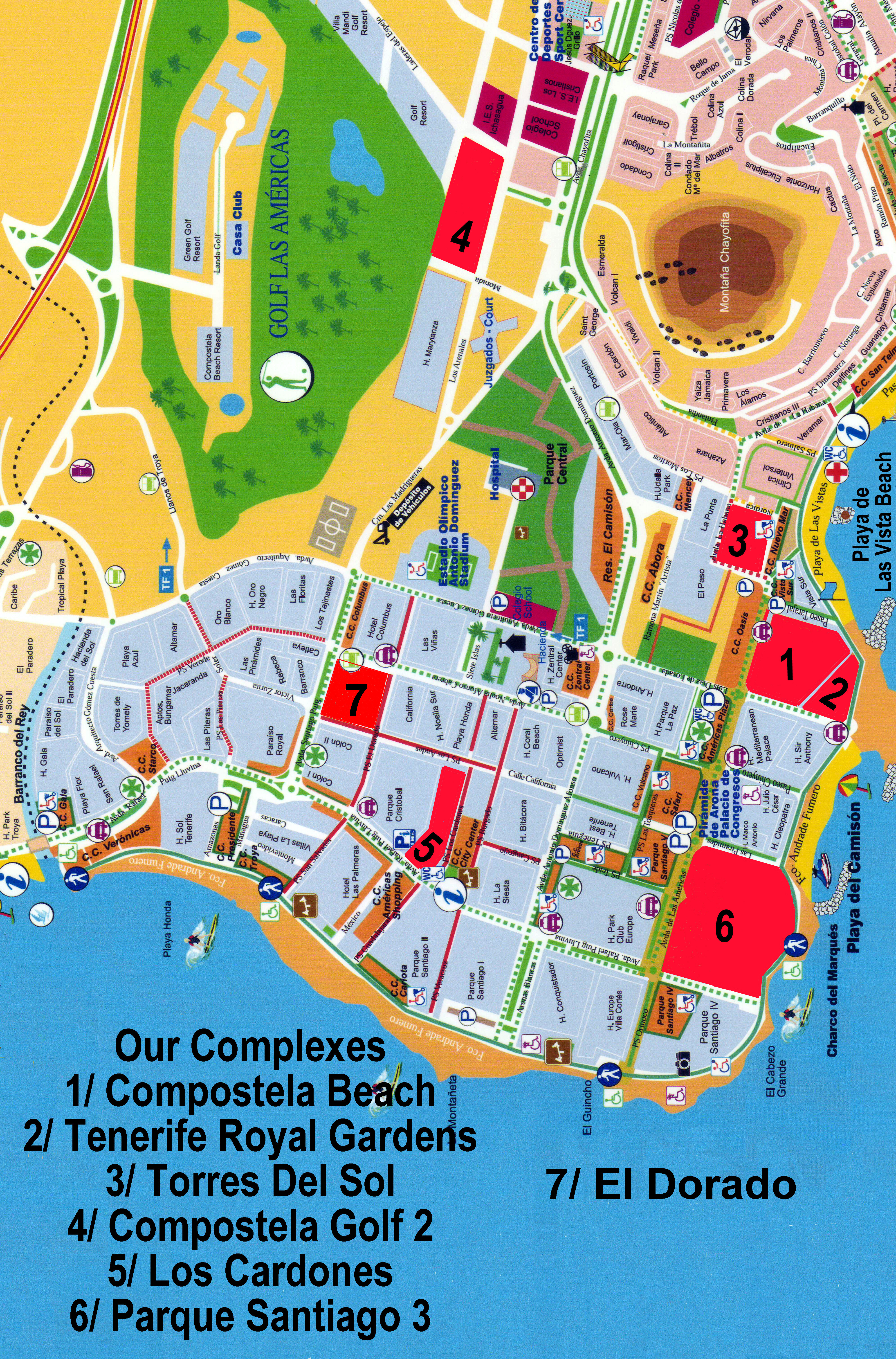 | From | To | Week (£) | Occupation |
| --- | --- | --- | --- |
| 03 Jan 2018 | 24 Dec 2018 | 400 | |
| 25 Dec 2018 | 01 Jan 2019 | 550 | |
| 02 Jan 2019 | 24 Dec 2019 | 425 | |
| 25 Dec 2019 | 01 Jan 2020 | 600 | |
| 02 Jan 2020 | 24 Dec 2020 | 450 | |
On the cusp of Los Cristianos and Las Americas they couldn't be in a better position for the beach and restaurants and bars.The apts are privately owned I believe so all different.Has nice pools unfortunately not heated.Just needs a Jacuzzi, Bar with entertainment on an evening.
bobJul 2016
These apts are in ideal location for beach and nightlife, they are a little run down but work was being started on them as I left. This studio has been done up. The pool area is very nice but pool was too cold to swim in. There is alot of unused apartments around so I would imagine it used to be a lively place, as they are time share alot of people go back year after year, there is a small bar near the entrance which is reasonably priced and small meals served are very good. Maid appear to come every day to clean the complex and are quite noisy at 8am and we were round the back, I only saw one cockroach all the time we were there, Love the area. We be coming back.
graysonJul 2016