Welcome to Spanish Isles Holidays (Tenerife)
Self Catering Holiday Apartment's and Villa's in the South of Tenerife.
We have improved the Web-Site to make it easier & clearer to find your Apartment or Villa for your Self Catering Holiday in Tenerife. We are one of a few Self Catering Web-Sites that shows you the Actual Photos of the inside & the Actual views of many of our Apartments or Villas. So you will know what you are booking.
Studio's, 1, 2 and 3 Bedroom Apartments and 1, 2, 3, 4 and 5 Bedroom Villas.
(NEWS FLASH)
We have a New (Refitted) 1 and 2 Bedroom Apartments in the Parque Santiago 1 Complex
(Click Here 1 Bed) ( Click Here 2 Bed)
To See the Apartments and Villas please click on top of this page or Please Scroll down this page for further information about Spanish Isles Holidays.
We still offer a Personal Service so please Call us, Text Us, WhatsApp Us on +44 07789 547528 EMAIL paul@spanishisles.com or spanishisles@hotmail.com or spanishisles@gmail.com,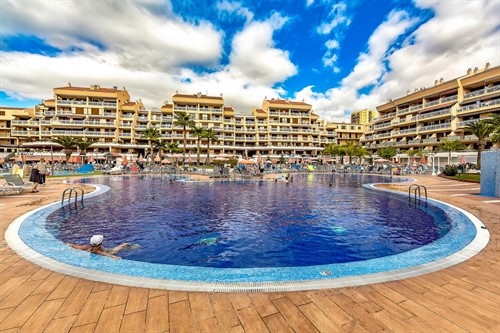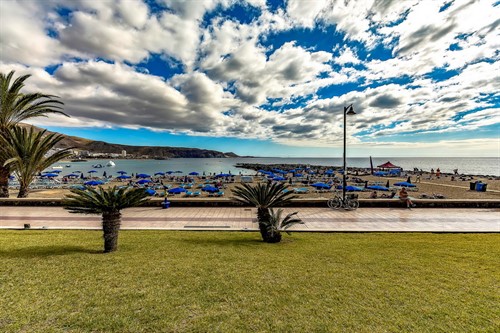 Please place your Mouse pointer on the type of Accommodation above and options will drop down,
Then click on opened Bar Below is Area / Complex / Apartment / Villa, Search Bar.
Please Input Dates etc and a list of everything that is available for you for your Selected Dates.
Nearly all our Self Catering Studio's, Apartment's & Villa's are on or near the Sea Front by the Playa Las Vistas Beach in Playa de Las Americas & Los Cristianos, Tenerife, we now also some some places outside this area too. We have been Renting Self Catering Properties in Tenerife since 1988.
Any Questions please Call us, Text Us, WhatsApp Us on +44 07789 547528 EMAIL paul@spanishisles.com or spanishisles@hotmail.com or spanishisles@gmail.com,
We Specialize in the following Complexes, Compostela Beach Family Gardens, Parque Santiago 1, Los Cardones, Torres Del Sol, Tenerife Royal Gardens, Azahara Playa, Veramar Complex, Casas de Playa & the Los Cristianos Town Centre Emma Apartments. All our Apartment and Villa ar near the Sea Front in Playa de Las Americas and Los Cristianos in the South of Tenerife.
3, 4 & 5 Bedroom Villa's with its own private Pool in Playa de Las Americas and local area. Please ''Click Here''
Spanish Isles Holiday's NOW can offer a Direct Booking & Secure Payment Systems (via SAGEPAY)
We have many Self Catering Apartments and Villa's for you, hopefully making your choice that little bit easier. Many Apartments and Villa's have great Self Catering facilities with plenty of pots, pans and cooking utensils. Although you don't have to make things complicated by cooking up a full Sunday roast. Keep it simple and take advantage of local ingredients such as meat, cheese and fresh bread from the many supermarket in the area and You'll save a packet. The biggest advantages to Self Catering is having the time and freedom to roam the local Cafes, Bars and Restaurants, when and where you wish. Whether for a week to 3 Months, We have Apartments and Villa's for your Self Catering Holidays, all year round. We specialise in Self Catering Apartments and Villas. Whether for Couples, Families, Golfing Groups or Businesses, We are sure we have what you are looking for. Self Catering Holidays abroad comes packed with the feeling of freedom there are no set meal times or set dishes just the food you want, when and where you want it. Catering for everyone can be stressful especially when most children have different tastes and requirements, but Self Catering holidays are perfect for large groups and Families it basically gives you total control over all your meals catering for the fussiest of eaters making sure all taste-buds are satisfied. Love to try new dishes? Like to be in control? Or just a bit of a foodie? Spanish Isles Holidays feel this is the option for you. Destinations all over the Las Americas and Los Cristianos that have their own diverse traditions and superb local dishes. Discover numerous restaurants and sample the local cuisine with the freedom of self catering holidays, stroll around your resort and indulge on local delicacies. Have a look at some of our self catering beach holiday ''Complexes'', ''Restaurants'', the ''Places to visit'' in ''Las Americas'' & ''Los Cristianos'' and of course ''Beaches''
We also now have upto date Availability Calendars (Click ''Dates'' on the Top Right on each Property Page) (Remember The White Days are the available Dates, Grey or Red means already Booked. half & half / on a day means its a start or finish day (You can book on the end Red Day) as it is a Transfer Day.
We hope you can find what you're looking for on these pages, and if you need help or any further information or details, then please drop us a Text/WhatsApp on +44 07789 547528 and we will get back to you.
EMAIL paul@spanishisles.com or spanishisles@gmail.com,
''PLEASE ALWAYS CHECK YOUR EMAIL SPAM BOX INCASE ANY OF OUR EMAILS HAVE GOT TRAPPED IN THERE''
Here is a MAP of all the Complex's We deal with (Marked) : > ''Click Here to see Map''

Remember we are always here ready to help you choose your Self Catering Holiday Apartment or Villa in Tenerife.
Spanish Isles Holidays is a Family Business that is BIG enough to care for you properly & small enough to give you the personal service.
We reserve the right to not to accept a Booking if the Booking leaves a 4, 5 or 6 day gap before or after a already Booked Client.
We have other Web-Sites that deal solely with differant Complexes but the main web-site www.spanishisles.com has all the upto date information.
''CLICK HERE'' to see a Map with all our Place Marked.
These other sites are just a guide.
www.spanishisles.co.uk / www.compostelabeach.net / www.torresdelsol.co.uk / www.teneriferoyalgardens.co.uk / www.loscardones.co.uk / www.azaharaplaya.co.uk
(This Site is mostly upto Date.) Please use your BACK BUTTON to come back to these Site.
Complexes we have properties in (Scroll & Click)
We Specialise in one area so we can offer most all our Apartments and Villas and within a Kilometer of each other. (In the South of Tenerife)
More Complexes we have properties in (Scroll & Click)