San Marino Apartments, Los Cristianos.
Los Cristianos Town Centre.
The San Marino Complex is 8 minutes walk from the beach. Boasting a restaurant and an outdoor swimming pool, San Marino apartment features accommodation in Los Cristianos with free WiFi and Town and Sea views. The property has mountain views and is 500 yards from Playa De Los Tarajales and 500 yards from Los Cristianos Beach. The Apartment comes with Private Parking space. Las Vistas Beach is less than 0.6 miles from the San Marino Complex, while Parque Santiago 6 Shopping Centre is 1.1 miles from this Complex. ''Click Here to see our Apartment''
The nearest airport is Tenerife Sur Airport, 10.6 miles or 17 Kms from San Marino apartments.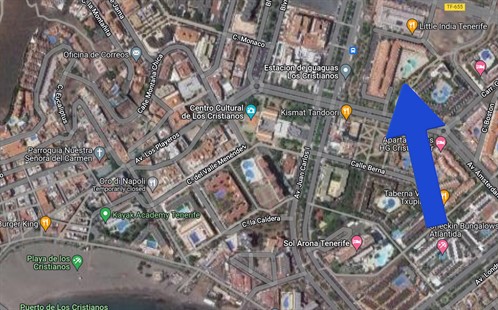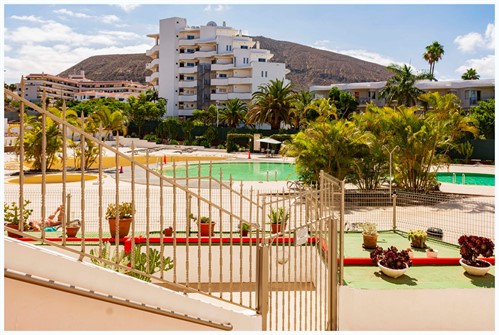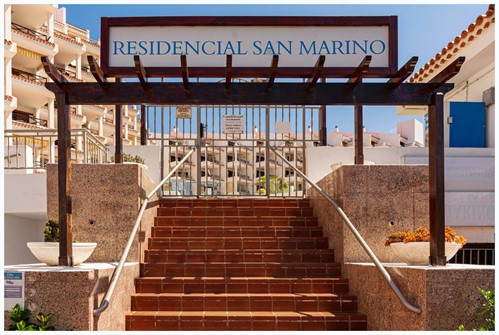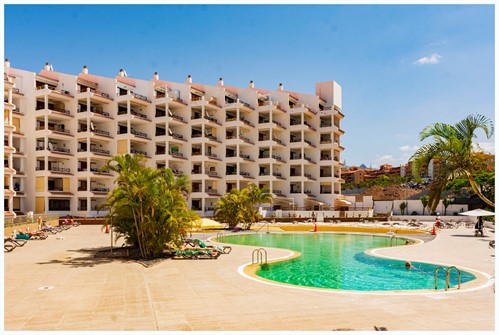 The San Marino Apartment complex is situated on the flat area of Los Cristianos in Tenerife and not on the hilly area, important if you have difficulty with walking or have young children. It is an easy walk to the centre of Los Cristianos, and the shopping, Bus Station and commercial hub of this colourful town, only minutes away. San Marino Family Apartment resort is central to all the night life of Los Cristianos, but far enough away not to be bothered by noise