The Malibu Restaurant.
Oasis Shopping Centre, 38650 Arona, Tenerife, Phone +34 922 79 78 04
Malibu International Restaurant, Oasis Shopping Centre.
The Malibu is a family business with a long career in hospitality world of southern Tenerife. Started over 20 years ago when they decided to start sharing many tastes for cooking, good music and above all share a quiet & relaxing site.
The perfect place for a special event, Malibu-Tenerife is the ideal setting for an intimate group of ten - to a large reception. . Whit our Flamenco Show every Monday,Wednesday and Saturday. Each week a different show, to make your stay with us is unique different and above all friendly.. Eagle's Show is on Tuesday Night. Cabaret Is On Thursday Night. Loro-Show Is On Friday. And EveryNight Our L&N Band. 20,30 Till 00,00 Always With Great Songs.
Malibu has many Food Styles, Asian Fusion, Breakfast, Chinese, Diners, Italian, Japanese, Pizza, Sushi Bars & Thai.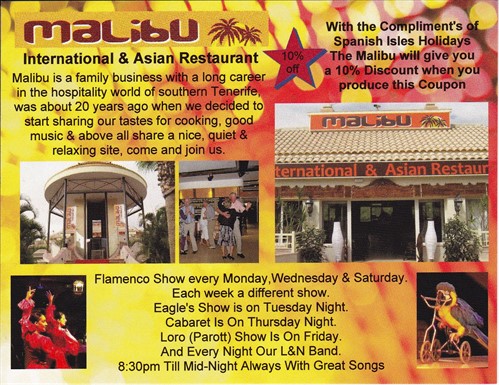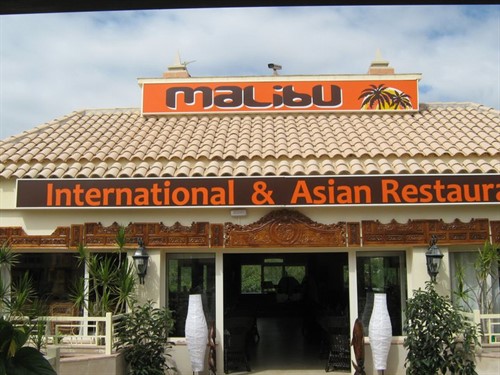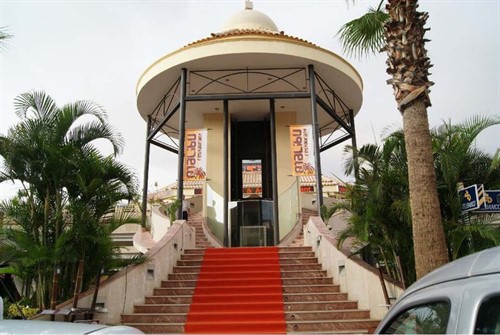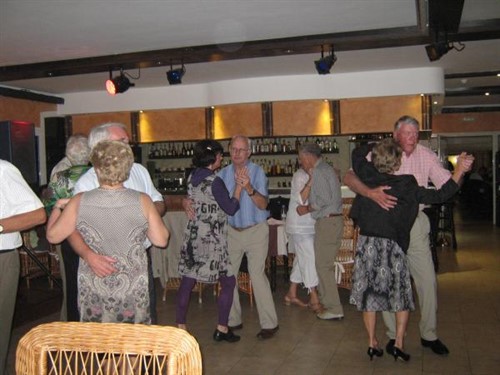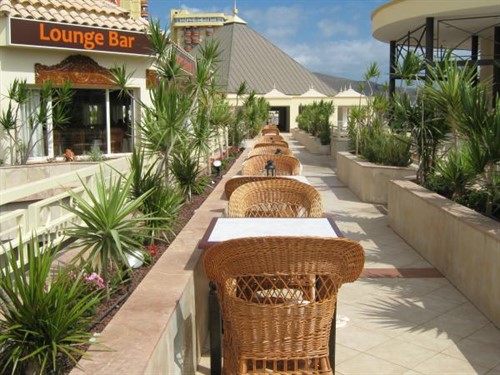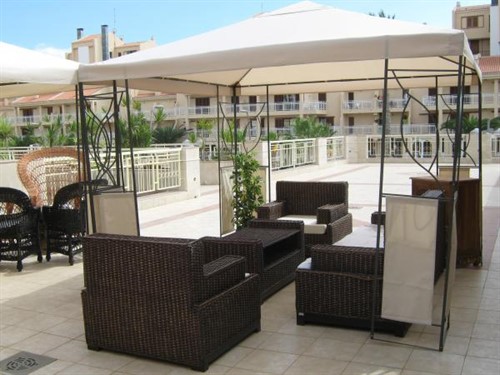 Mon - Sun: 10:00 am - 2:00 am. See there facebook site on :>
https://www.facebook.com/pages/Malibu-Restaurant-Tenerife/147836281942477?ref=ts