Compostela Beach Family Gardens (CBFG)
Avenida Litoral, 8, next to the Mare Nostrum Resort, 38660 Playa de las Americas, Tenerife, Spain
The Compostela Beach Family Gardens Complex is Situated on the border of Playa de Las Americas & Los Cristianos, The Playa Las Vistas Beach & the Playa del Camison are each side of this Complex.
The complex has a large HEATED Fresh Water Pool with a smaller separate Child's Pool, Two Restaurants, Snack-Bar & 2 Supermarkets. The access to the beach of "Playa Las Vistas Beach" is beside the complex and also less than 100 meters away we have another large Sandy Beach.
The Complex has Just Had a Refit with a New Heated Adult Swimming Pool adapted to the current EU regulations in force. A New Heated Children's Swimming pool with a Beach for the children to play on. A New Children's Playground with more attractive and safe equipment. The Complex also now has Children Clubs.
To the side of the complex there are several Bars & Restaurants, as well as many more in the area, & some under complex shops with an internet cafe, Diving schools & a Gym.
There are many nice shopping centres all within the local vicinity and the new Oasis Shopping Precinct is just across the Road, In addition to the many bars and restaurants locally, there are restaurants, bars (See Below) and supermarkets all on site. The seafront walkway and general area is wheelchair friendly & with Playa Las Vistas Beach just yards away. The Complex also has a Children's Playground.
To See all our 1 Bedroom Apts, 2 Bedroom Apts and 4 Bedroom Villas, Click on Links at the Top of the this Page.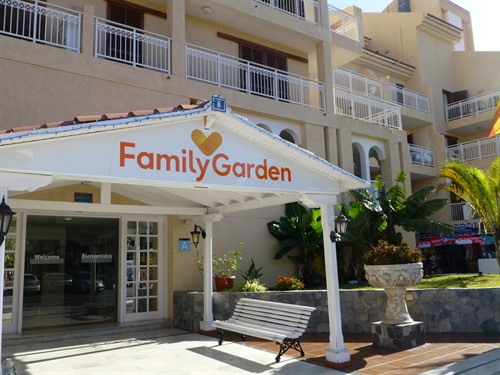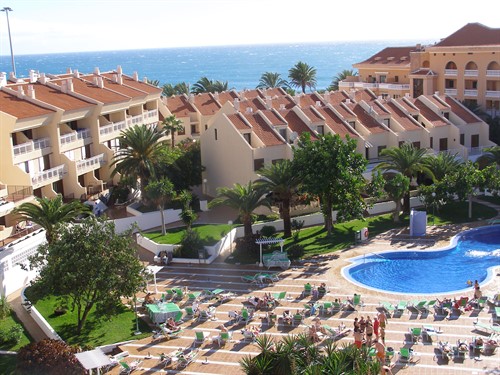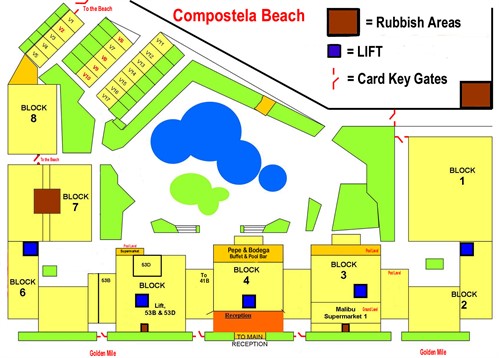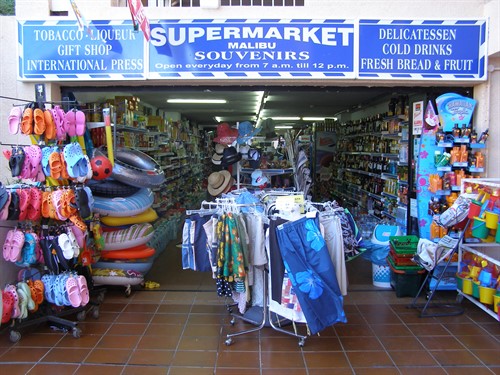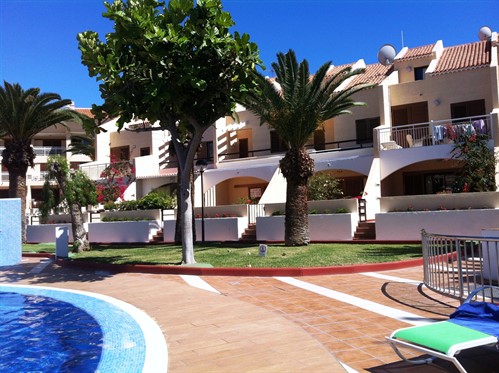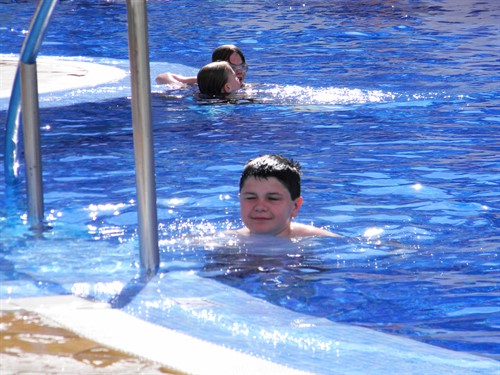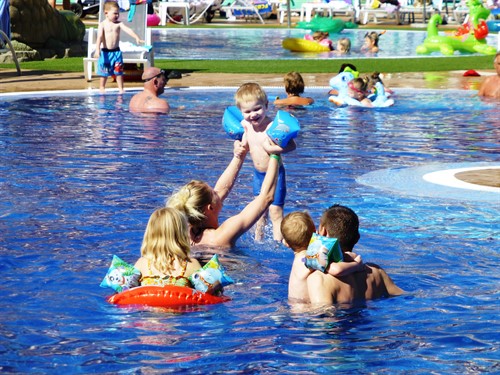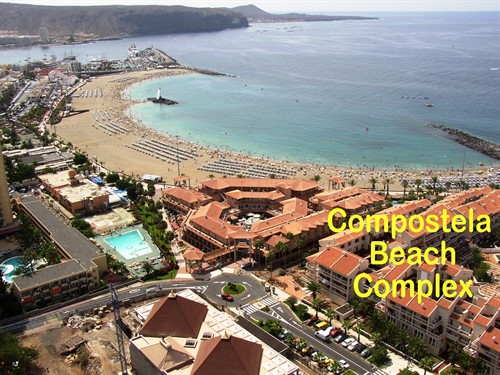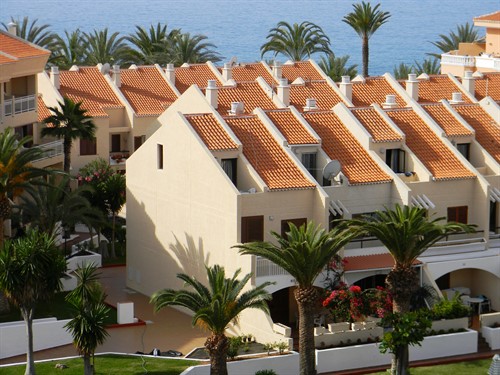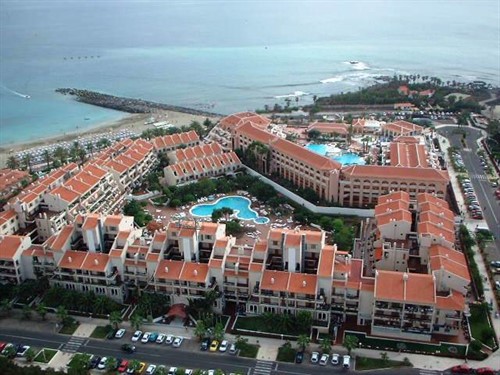 Restaurant / bars
A new Buffet-Restaurant with show cooking for breakfast and dinner services. Both can be enjoyed on the Restaurant´s large terrace with splendid views over the pool area.

Breakfast Buffet: A delicious and varied breakfast buffet is available, offering various types of bread, pastries, cheese, butter, ham, fresh fruit, vegetables, a large choice of juices, "smoothies - drinks", yoghurts, cereals, marmalade, jam etc. Hot dishes are served directly from our show cooking.

Lunch and Dinner Buffet: A splendid and varied dinner buffet is offered to the guests with a large choice of delicious dishes. All hot dishes are served directly from our show kitchen.
Restaurant Pepe´s Bodega
Excellent Mediterranean cuisine dishes including pasta and pizzas.
Pool Bar
The Pool Bar serves drinks and all sorts of light snacks during the day time on its splendid terrace.

Evening Bar with exterior terrace offering all sort of drinks and fantastic cocktails. Regular evening entertainment programme.

Remark: Both the Restaurant "Pepe´s Bodega" as well as the Pool Bar provide a "take away" service for guests who wish to enjoy the meals in their apartments without having to prepare them.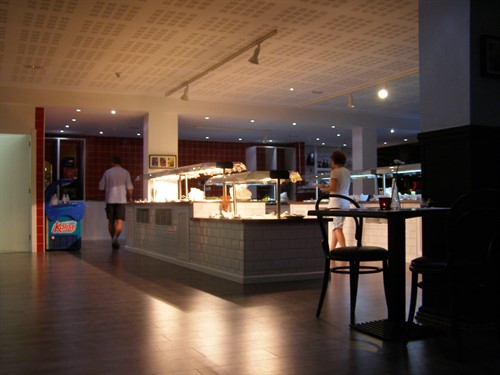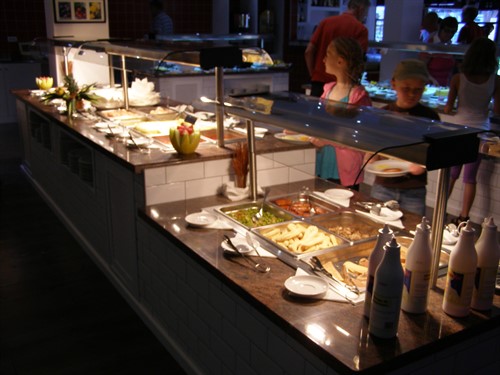 Compostela Beach
Compostela Beach Pool. (Taken December 2014)
Compostela Beach Pool. (Taken December 2014)