Parque Santiago I, 1 Bedroom Apt (Ref 23) Las Americas.
Playa de Las Americas, Spain
Party Size:
Up to 3 (2+1)
Swimming Pool:
Communal, Main Pool, Childs Pool, Heated, Sea Water Pool, Plunge, Jacuzzi
Theme:
Golf, Couple, Family, Luxury, Beach, Good Nightlife, Watersports, Town, Good Family Evening Life
Nearest Airport:
Tenerife South
Description
Newly Renovated Luxury Dúplex 1 Bedroom Apartment in the Parque Santiago 1, Playa de las Americas, Tenerife. With the promenade stretching from Los Cristianos to Costa Adeje filled with waterside Bars, Restaurants and Cafe. Beaches are in plentiful supply with their water sports for the energetic. For more relaxation day why not use our newly refurbished pool area. The complex employs a team of gardeners, painters, cleaners and handymen keeping the site in tip top condition. The Complex has Access to the beach, and just up the street from the start of the famous Golden Mile. The Swimming Pools are heated and there is a Pool Bar and Lifeguard. The coastline with its magnificent views day and night offer an inviting stroll. The complex has undergone a 1 million euros refurbishment throughout including new tiling and full pool refurbishment.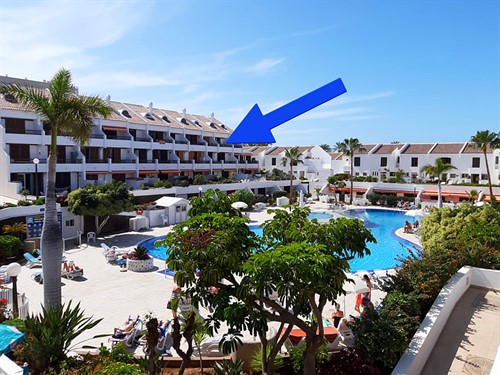 This Luxury Dúplex 1 Bedroom with Alcove extra Bed Apartment has been completely renovated.
The Parque Santiago 1 Complex is in front line to the sea.
The Balcony has Full View to the Swimming Pool and to the left there is a slight view on the beach and to the sea and ahead a fantastic view of the Mountains and Mount Teide.
Upstairs there is a Bedroom with 2 beds with fitted wardrobes and a full family bathroom (hairdryer etc). The bedroom has been extended to create a further smaller sleeping area with 1 single bed. This room also has Bluetooth Light that plays your Favourite Songs. a 2nd TV and a Safe. This Bedroom has a moveable Large Fan.
You can Request a Cot and a High Chair in that space as well if somebody need it.
The Kitchen is fully equipped with Washing Machine, Big Fridge with a Big Freezer, Microwave Oven, Ceramic Hob, Coffee Maker, Toaster, Kettle, Iron, Ironing Board etc.
Lounge also has another small Bathroom/Clockroom, a Big Comfortable Sofa which is also a Double Sofa Bed, a huge 65 inch Television with English speaking channels, So TV hasNetflix, Prime, YouTube etc.
The Apartment has Free Wifi.
There is a Ceiling fan and a round table with chairs.
The Balcony has a table with chairs.
Every single thing of this Apartment is Brand New (July 2020). Photos were taken July and Aug 2020.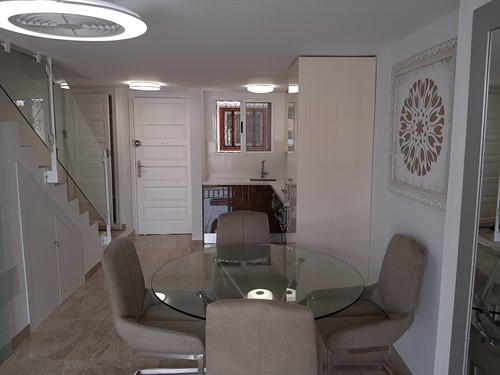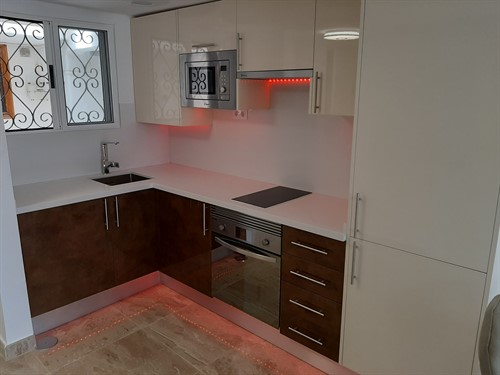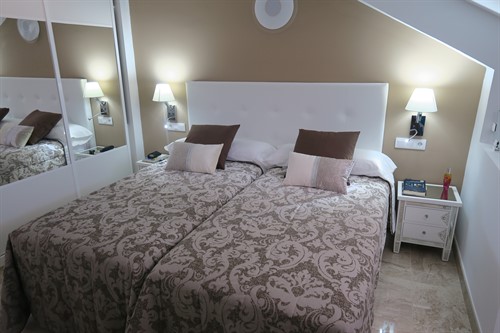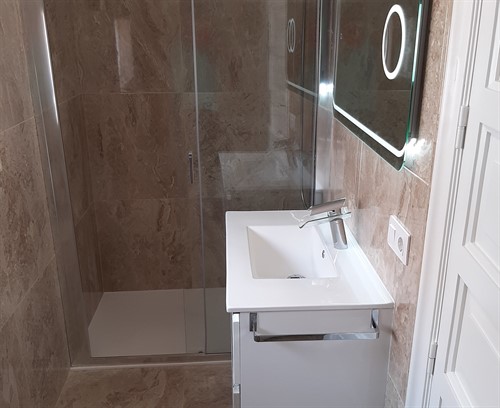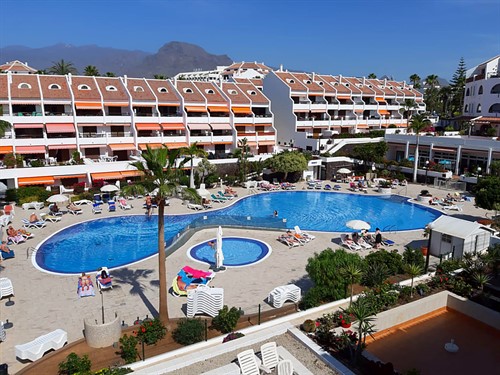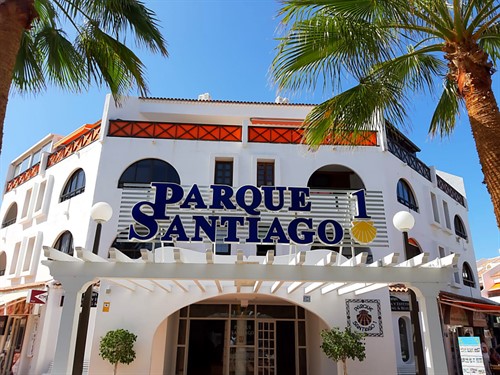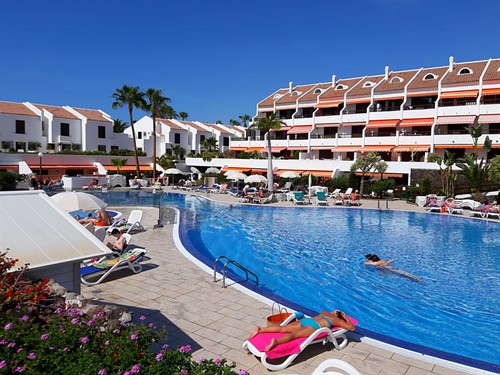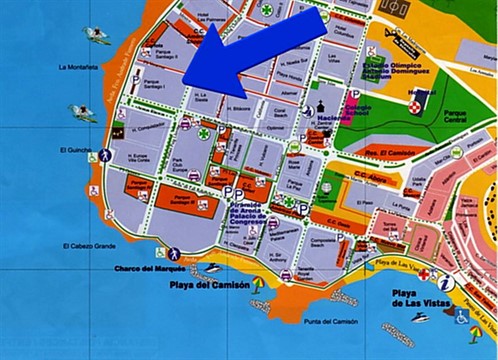 Read more about Parque Santiago I, 1 Bedroom Apt.
Hide
Amenities
Property Type

1 Bedroom Apt.

Bedrooms

1

Bathrooms

2

Party Size

2

3 (2+1)

3

Floor level

2nd floor

Amenities

Complex on the Sea Front

Pool View

Free Wi-Fi

Safe

Satellite TV

Sea Views

Full Wi-Fi in Property.

Washing Machine

Property has British TV (BBC / ITV)

Air Conditioning

Swimming Pool

Communal

Childs Pool

Sea Water Pool

Jacuzzi

Main Pool

Heated

Plunge

Distances

Walking Distance to Beach

Walking Distance to Supermarket

Walking Distance to Centre Las Americas

15 min Drive to Airport

Walking Distance to Bars/Restaurants

Walking Distance to Centre Los Cristianos

Short Drive to Las Americas Golf Course

Suitability

Children Welcome

Nearest Airport

Tenerife South

Activities

Beach

Places of Interest

Golf

Hiking/Walking/Nature Trails

Zoo

Watersports

Town Centre

Diving Snorkelling

Waterpark

Surfing

Complex Facilities

Sea Water Pool

Supermarket

Bar

Children's Playground

On Site Entertainment

Complex on the Golden Mile

Heated Pool

Resturant

Lift

Gym Facilities

Free Sunbeds around Pool
Pricing
| From | Week (£) | Occupation |
| --- | --- | --- |
| 03 Jan 2023 | 650 | |
| 24 Dec 2023 | 900 | |
| 03 Jan 2024 | 650 | |
Rental & Booking Information
If you would like to book the Apartment, I will need a 20% (per Week Booked) on Booking the Balance is the be Paid 8 Weeks before Departure. (All Extra Day are pro rata)
Keys will be a Key Box outside the Apartment Door. Code will given to the Client on Final Booking Sheet. 
Bed linen and Towels changed once per week
Private Wireless Internet free of charge.
Availability
Unavailable
Changeover
Short Breaks
Discount
Location
Local Amenities Nearby
Reviews
Very comfortable, Cozy Apartment
Hi Paul , I'm Sofia , wanted to thank you for the fantastic stay we had in Tenerife. Very comfortable , cozy apartment and walk around without a car and the beach nearby which we love. You we already have customers, you beg me you indicate that months rent and price you can make us customer if that's okay . Carol helped me a translator with John but very friendly and helpful at all . Leave the keys inside as I said but if you can give me a Ok that everything was correct. I hope I understand Spanish but I tell my daughters you write . Thanks for making us spend days of fantastic holiday and hope your information to return. A greeting,
Sofia   Mar 2015